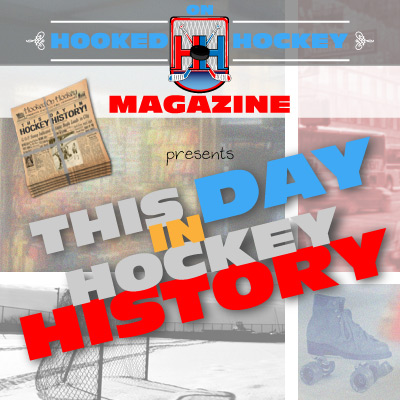 Today in hockey history, a player is born who did something only four players have managed in their debut, Gretzky sets another record, Patrick Roy sets a very impressive record, and a little love for a state that hasn't had the best professional hockey results.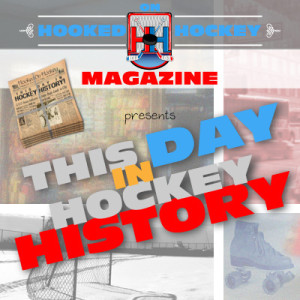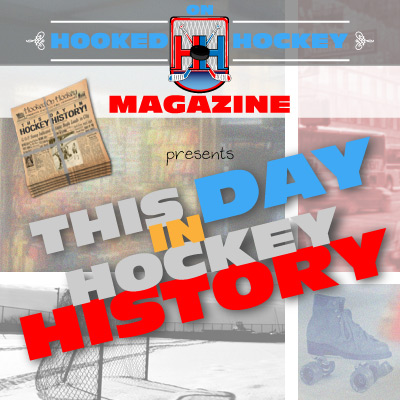 May 29, 1918 – Former NHL forward Alex Smart was born in Brandon, Manitoba. Smart's claim-to-fame is scoring a hat trick in his first NHL game! But that would be it for him…he wouldn't score another goal in seven games in his one season (1942-43) with Montreal. Three players have scored a hatty in their debut since: Real Cloutier (Nordiques, 1979…it was actually the franchise's first NHL game, too), Fabian Bruunstrom (Stars, 2008), and Derek Stepan (2010).
May 29, 1993 – Wayne Gretzky set a playoff record by recording his eighth hat track in postseason play (he also had an assist) in the Kings 5-4 win at Toronto in Game 7 of the Campbell Conference Finals (they'd lose to Montreal in the Finals). I don't even think many players have recorded eight hat tricks in regular season play.
May 29, 2001 – Patrick Roy became the first goaltender in NHL history to start in 100 consecutive playoff games for one team, as his Avalanche lost 2-1 against the Devils in Game 2 of the Finals. The interesting part about that is that he was traded to Colorado in the middle of the 1995-96 season (he'd win a Cup with them that year) and he recorded the record in just six postseasons. Yep, the Avalanche played 100+ playoff games in six seasons, a pretty impressive feat in itself. And as we recently found out, he also recorded a record in that span by winning nine-straight games in the Finals. He'd celebrate the accomplishments by winning the Cup.
May 29, 2001 – The Blue Jackets signed free agent Brett Harkins, who became the first native of the state of Ohio to play for the team that year. Sticking to his Ohio roots, he's currently the head coach of the Cleveland Barons, a midget minor hockey team.
Source: Hockey Hall of Fame