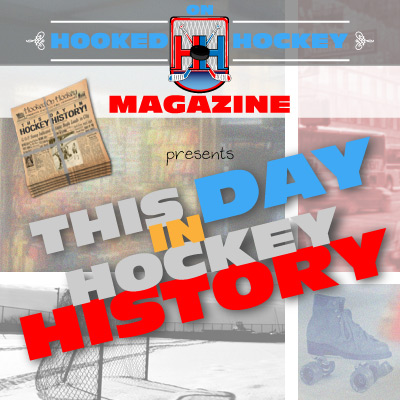 Today in hockey history, one of the most controversial goaltenders of all time is born, an expansion team records begins a short yet amazing streak, a playoff record, a first and great feat by a European player, and a fantastic, ridiculous accomplishment by an individual player.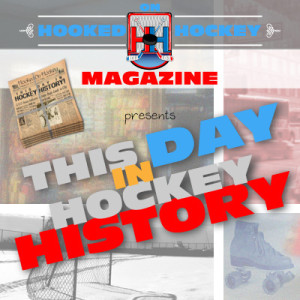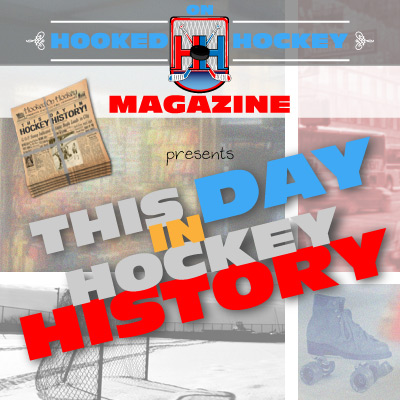 May 3, 1964 – Ron Hextall was born in Brandon, Manitoba. Hextall was known for pretty much everything a goalie could be known for: stellar play in net (at least early in his career), puck-moving ability, "aggressive" play, and even scoring. He actually won both the Vezina and the Conn Smythe in his rookie season, although strangely enough he didn't win the Calder (rookie of the year) and his team didn't actually win the Cup (lost to the Oilers), despite being named the playoffs MVP (one of five players on the losing side to win the award in history). He is credited to have helped revolutionized the position by often leaving his net to play the puck, which led to him being the first goalie to score a goal and then being the first to score a playoff goal the next season. Oh, did I mention how he liked to go after players and take penalties? He recorded 100+ PIMs in each of his first two seasons, the first goaltender to do that even once, and he still holds the records for most penalty minutes by a goalie in one season (1988-89) with 113 (and the Flyers all-time record with 476). He holds several other Flyers goaltending records, too: most career games (489), wins (240), and points (28). He's probably the greatest Flyers goalie of all time, which was good for him because we know how Philadelphia and its media treat goaltenders. Injuries in the middle of his career contributed a decline in performance and a few trades.
May 3, 1968 – The Blues beat the Minnesota North Stars 2-1 in double OT of Game 7 of their semi-finals series to become the first expansion team to advance to the Finals – yes, the first team from the 1967 expansion. And if you've been paying attention to this segment, you'd know that the Blues would, amazingly, make the Finals in each of their next seasons as well, meaning they made the Finals in each of their first three seasons in existence.
May 3, 1973 – Montreal's Henri Richard set a record by appearing in his 165th playoff game, a 7-4 Canadiens loss against the Blackhawks in Game 3 of the Finals. Henri broke the previous record set by Red Kelly, and would set the new mark at 180. Although that record has since been surpassed by several players (Chris Chellos now holds the record with 266), he still holds the record for most Stanley Cup championships by a player with an incredible 11.
May 3, 1995 – In a lockout-shortened season (the first shortened season, ugh), Jaromir Jagr officially became the first European player to lead the NHL in scoring. Even though he tied Eric Lindros with 70 points, Jagr owned the tiebreaker with 32 goals compared to Lindros's 29. Jagr now holds the records for most career points by a European player.
May 3, 2004 – Now here's a crazy fact: Calgary's Martin Gelinas scored the overtime winner in a 1-0 Flames win over Detroit to become the first player in NHL history to end three separate playoff series in one year with overtime goals! Yes, Gelinas scored not only the game winners, but the overtime game winners in each of the first three series-deciding games. Talk about heroism. Also, Mikka Kiprusoff became the first Flames goalie to record consecutive playoff shutouts. However, all of the efforts didn't seem that great a few weeks later when they were beaten by Tampa Bay in the Cup Finals.
Source: Hockey Hall of Fame
Love Reading About Hockey?

Subscribe to keep up-to-date with the latest and most interesting hockey news!
| | |
| --- | --- |
| | We hate spam just as much as you |