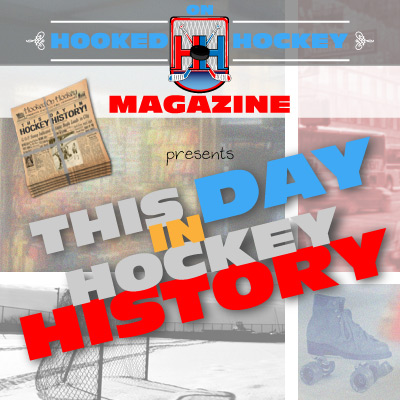 Today in hockey history, an American hero is born, a coach gets a job he probably shouldn't have taken in retrospect, a dynasty wins another Cup, two impressive goaltending records, and some playoff heroics in a player's effort for his franchise's first Cup.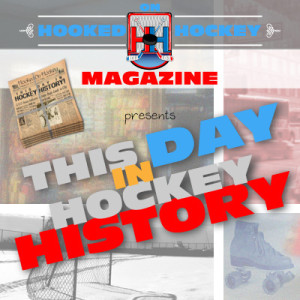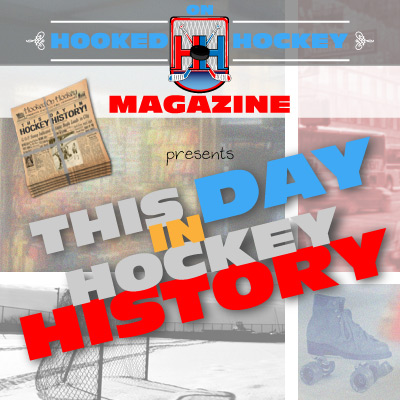 May 31, 1957 – USA Olympic gold-medal winner Jim Craig was born in North Easton, Maine. As you probably know, Craig was the winning goalie for the U.S. in their 1980 Winter Olympics "Miracle on Ice," in which they shocked the Soviets by beating them 4-3 in the semifinals and then beating Finland 4-2 to win the Gold. He, like most players of that miracle team, had a short NHL career, though, and he played in just 30 (11-9-7) games through three seasons with the Atlanta Flames, Bruins, and North Stars.
May 31, 1974 – Jimmy Anderson was named the first head coach of the new Washington Capitals. In hindsight, that hiring was probably a mistake, especially since they gave him only four months to prepare his team for the season. The Anderson-coached Capitals set an NHL "best" for the worst record in NHL history at 8-65-7, winning just one road game in the entire season. Anderson was mercifully let go at the end of the year.
May 31, 1987 – The Oilers beat the Flyers 3-1 in Game 7 of the Finals to win their third Stanley Cup in four years. And they'd win the next year to make it four in five years, and then again in 1990 to make it five Cups in seven years. Most impressive, Oilers (although not as impressive as the Canadiens winning five in a row.
May 31, 2002 – Dominik Hasek recorded his second consecutive shutout in a Red Wings 7-0 blowout of the Avalanche (those teams played a lot, huh?) and set an NHL playoff record by recording his fifth shutout, the most in any one year.
May 31, 2003 – Anaheim goaltender J.S. Giguere extended his overtime shutout streak to 167:48 in a Mighty Ducks 3-2 win against the Devils in Game 3 of the Finals, mostly thanks to a five-overtime game in the conference semis against Dallas. The shutout streak broke Patrick Roy's record of 162:56, and he was appropriately awarded the Conn Smythe at the end of the series even though his team lost.
May 31, 2004 – Brad Richards set an NHL record by scoring his seventh game-winning goal in the playoffs, the only goal of the game in a 1-0 win over the Flames in Game 4 of the Finals. Richards was awarded with the Conn Smythe for his playoff heroics after Tampa Bay finished the job to win their first Cup.
Source: Hockey Hall of Fame