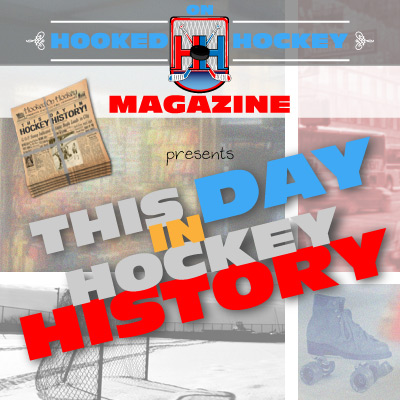 Today in hockey history, a Red Wings legend is born, one team finally wins a game in a city, a nice playoff streak, a franchise finally makes the big show, and a team's departure creates life for two new teams.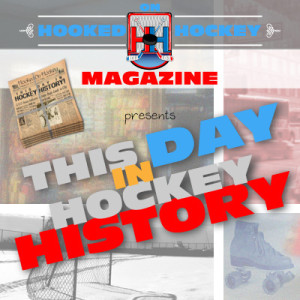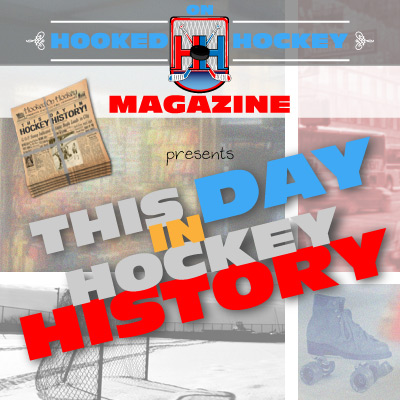 May 9, 1965 – Detroit legend Steve Yzerman was born in Cranbrook, British Columbia. Known as one of the greatest Red Wings of all time having played his entire career with them, he made a name for himself early in his NHL career and at age 21 entering his fourth season, was named the youngest captain in league history, a record that stood until it was broken by Vincent Lecavalier (and then, most recently, by Gabriel Landeskog). Unlike some young captains, Yzerman maintained the "C" for the rest of his 23-year career. His long career as captain stands as a record for the longest tenure not only for the entire NHL, but for any North American professional sports team. His sixth on the all-time list in career points with 1,755 (seventh in assists with 1,063 and eighth in goals with 692). He only holds a few Detroit records, though, including assists (1,063), shorthanded goals (50), game-winning goals (94), and playoff points (185).
May 9, 1974 – The Flyers beat the Bruins 3-2 in Game 2 of the Finals with Bobby Clarke scoring the overtime winner (plus another goal and an assist). The significance? It was the FIRST victory that Philadelphia had in Boston EVER. Yes, The Flyers, who joined the league in 1967 the expansion, went 0-17-2 since November 12, 1967 until finally winning a game in the city of Boston, and that win came 7 years later in the playoffs.
May 9, 1976 – Philadelphia's Reggie Leach scored in a 4-3 Flyers loss in Montreal (Game 3 of the Finals) to extend his record goal-scoring streak to 10 consecutive games. Not bad.
May 9, 1981 – The Minnesota North Stars beat Calgary 5-3 in Game 6 of the semi-finals to win the round and advance to the Stanley Cup Finals for the first time in history. They were a part of the 1967 expansion, so it took them 14 seasons to make it to the Finals, although they would beaten by the Islanders. The franchise would win its first Cup in 2000 as the Dallas Stars.
May 9, 1990 – Going off that last fact, on this day, the NHL approved the sale of the Minnesota North Stars, which somehow led to creation of both the Dallas Stars and the San Jose Sharks. Some of the North Stars players headed Dallas, and the others to San Jose. You can read more about the transaction here because quite honestly I don't understand it.
Source: Hockey Hall of Fame