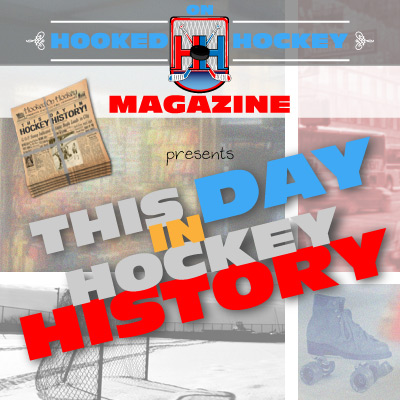 Today in hockey history, two teams enter the league, a game/moment that revolutionized one position, a player records a team first, a player has a great individual performance (for the fourth time), and a rookie makes a splash.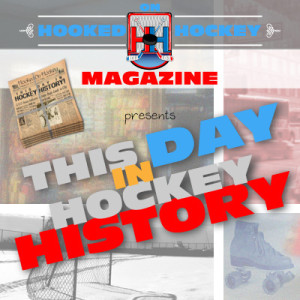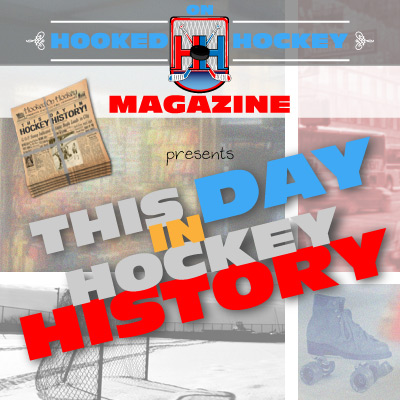 November 1, 1924 – The Boston Bruins officially joined the NHL, becoming the first team in the United States to enter the league! The Montreal Maroons also joined the league, but their NHL stint was much shorter; their final season was in 1938, just 14 years later (they officially ceased in 1947).
November 1, 1959 – After being hit in the unprotected face with a shot, Montreal's (Canadiens) goalie Jacques Plante returned to the ice wearing a mask. His improvisational face protection started a new era for goalies – where goalies started to protect their faces – an era that should have started years prior. How anyone could get and protect a six-by-four foot net from a rock-solid rubber disc without anything to protect their face is mind boggling. Plante, being a hockey player, led the Habs to a 3-1 win over the Rangers after suffering the injury.
November 1, 1986 – Craig Hartsburg scored a hat trick in a 6-5 Minnesota North Stars loss to the Blackhawks; he was the first defenseman in franchise history to record that feat. It took the team 20 seasons for a defenseman to score three goals in a game.
November 1, 1995 – Mario Lemieux had a goal and six assists in a 10-0 blowout of the Lightning. It was Lemieux's fourth six-assist game. Most players dream of having one five- or six-point game.
November 1, 2003 – Rangers rookie Dominic Moore had three assists in his NHL debut as the Rangers won 5-1 over the Canadiens. That has to be exciting for a rookie.
Source: Hockey Hall of Fame