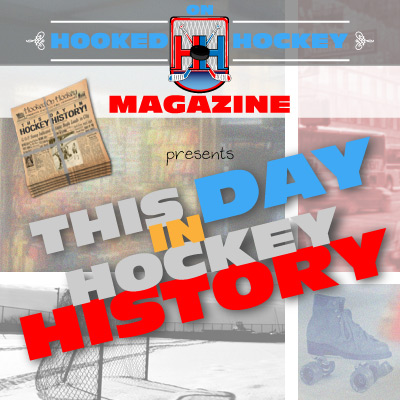 Today in hockey history, a city gets in on the NHL action, the first of a certain type of goal is scored, a ridiculous blowout, a player records a pretty impressive feat, and a new franchise decides on its name.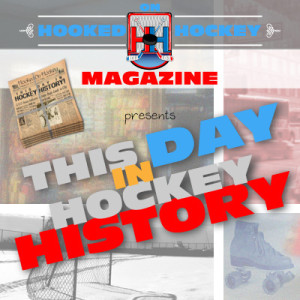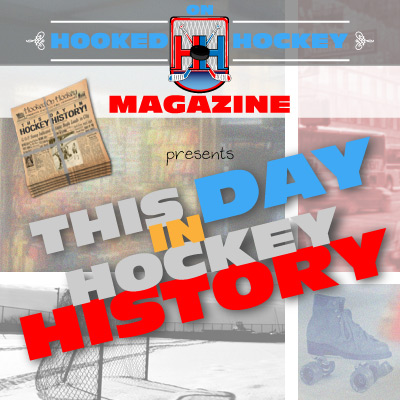 November 11, 1930 – The city of Philadelphia hosted its first NHL game. Though it wasn't the Flyers; it was the Philadelphia Quakers, who had relocated from Pittsburgh (not the Penguins, but the Pittsburgh Pirates) the previous year. They were shutout by the Rangers 3-0. And it didn't get much better from there…the Quakers finished the season with an abysmal 4-36-4 record (.100 winning percentage), and immediately folded at season's end.
November 11, 1943 – With 48 seconds left in regulation, Chicago's Clint Smith scored the first empty-net goal in NHL history! Bruins coach Art Ross pulled Bert Gardiner with his team down 5-4, an innovative strategy back in the day. It didn't work that time, but it was a revolutionary strategy.
November 11, 1981 – Minnesota North Stars' Bobby Smith scored four goals in a win over the Winnipeg Jets. A 15-2 win. The North Stars scored 15 goals in one game…and let up only three, good for a 13-goal margin of victory. What sport are we playing again?
November 11, 1986 – Minnesota's Dino Ciccarelli scored twice to reach 20 goals on the year, and it was just his 15th game of the season! The goals set a modern-day record for fastest to 20 from a season's start (Joe Malone reached 20 in eight games in 1917-18, but games were much different way back then).
November 11, 1997 – The NHL's new Columbus franchise scheduled to begin play in 2000 announced that the team's name would be the "Blue Jackets." Because many people don't seem to know, a "Blue Jacket" is/was a solider in the Union/North during the American Civil War.
Source: Hockey Hall of Fame