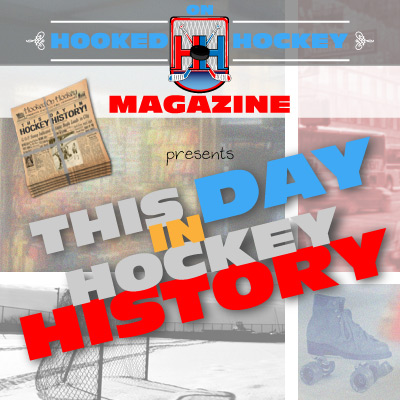 Today in hockey history, the league before the NHL sets ridiculous salary standards, an incredible streak is extended, a couple of rookies with impressive feats, Bobby Orr does Bobby Orr things, the Hall of Fame inducts a new class, an a goalie who probably can't hear you sets a record.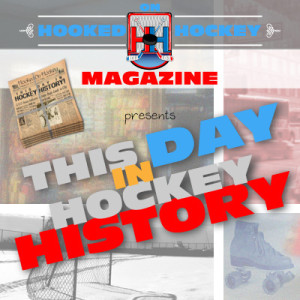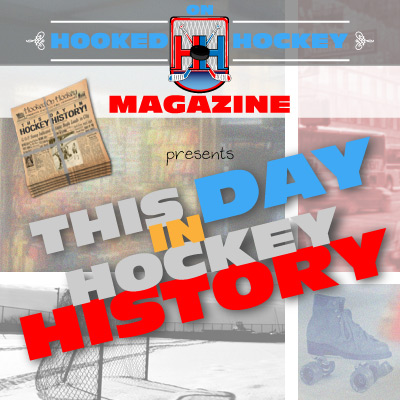 November 15, 1915 – The National Hockey Association (NHA), essentially the precursor to the National Hockey League, on a salary limit for each player. And that limit? Eight hundred dollars. I know that money was worth much more back then, but you'd have to multiply that number by 625 to reach the current league minimum. Well it's no wonder why the league collapsed and was absorbed by the NHL just two years later.
November 15, 1938 – The Bruins tied the Leafs 1-1 to extend their undefeated streak in overtime play to an NHL record of 37 games! The streak actually began in December of 1934, nearly four years prior! Although, it's not as impressive when you realize that nearly three-fourths of their non-losses were also non-wins; their record in that stretch was 10-0-27. Still, that's 270 minutes plus however long it took them to score those 10 goals of shutout hockey. That's at least four and a half regulation games! Fortunately for them, there was no shootout.
November 15, 1972 – Steve Vickers picked up a hat trick in a 7-3 Rangers win over the Flyers, and he actually had picked up a hat trick in his previous game, making him the first player in NHL history to record hat tricks in back-to-back games. Also, he was a rookie, making the feat even more impressive.
November 15, 1973 – In a 10-2 Bruins blowout over the Rangers, Bobby Orr scored a hat trick, with all three of his goals coming on the power play…and also added four assists. He became the first defenseman to score seven points in a single game. Well obviously Bobby Orr scored seven points in a game.
November 15, 1994 – The Hockey Hall of Fame inducted a new class: Lionel Conacher, Harry Watson, Brian O'Neill, and former Buffalo Sabres announcer Ted Darling.
November 15, 1995 – Anaheim's Alex Hicks pulled a Mario Lemieux by scoring on the first shot of his NHL career (in his first game). He'd add to that by putting in another goal along with an assist. The Mighty Ducks beat the Avalanche 7-3.
November 15, 2002 – Patrick Roy passed Terry Sawchuk to become the NHL career leader in minutes played as the Avalanche lost 4-2 to the Stars at Dallas, and he finished his career with 15,205 minutes. Later in the year, he became the first goalie to play in 1,000 games. That's a lot of goalie-ing.
Source: Hockey Hall of Fame