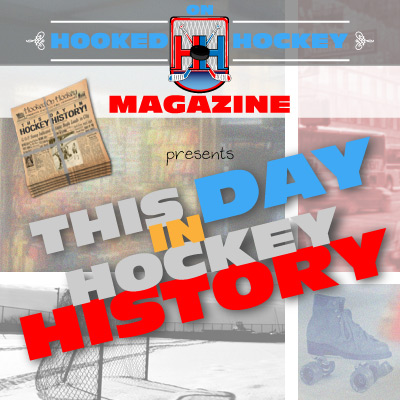 Today in hockey history, a goalie sets a record in his franchise's first game, a fun trade takes place, the Hall of Fame inducts two new members, and one of the worst trades (in retrospect at least) that almost immediately brought the team on the winning side a Stanley Cup.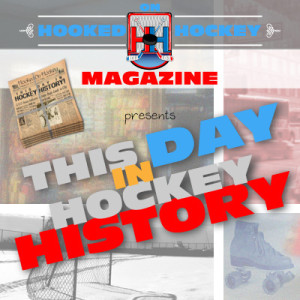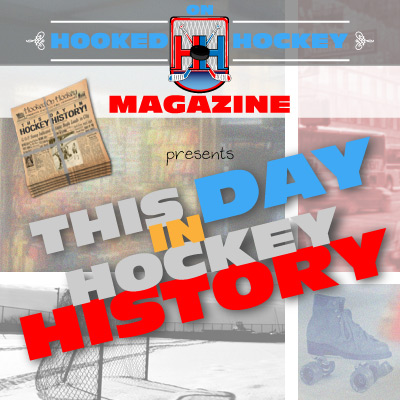 November 16, 1926 – Hal Winkler became the first goaltender in NHL history to record a shutout in his first career game as the New York Rangers beat the Montreal Maroons 1-0. It was also the first game in Rangers history, with captain Bill Cook scoring the first Rangers goal.
November 16, 1950 – The Rangers traded Dunc Fisher to the Bruins in exchange for Ed Harrison and…Zellio Toppazzini. I dare you to find another person with a name that's 16 letters long, has three Zs, and uses only eight different letters. Oh you wanted a fact? Well I really only wanted to comment on that crazy name, but alright. He's the great uncle of current LA Kings forward Justin Williams. There you go.
November 16, 1993 – The Hockey Hall of Fame inducted its newest members: Billy Smith, Steve Shutt, Guy Lapointe, and Edgar Laprade.
November 16, 1998 – The Hall inducted another class: Peter Stastny, Michel Goulet, and Roy Conacher.
November 16, 2003 – The Calgary Flames traded their second-round draft pick (in 2005) to the Sharks for goaltender Mikka Kiprusoff. Oops. Kiprusoff went on to lead the NHL in GAA with a crazy 1.69, posting a 24-10-4 record with the Flames that year after going 5-14-0 with the Sharks in the previous season (he did not play that year until being traded). He then proceeded to lead his Flames to the Cup Finals, where they'd lose against the Lightning, although his 1.85 GAA in the postseason wasn't the issue. Maybe Mikka wasn't the problem in San Jose. He'd win the Vezina the next season in 2006 (no 2004-05 season) and have a very successful career in Calgary, averaging nearly 40 wins in each of his next five seasons.
Source: Hockey Hall of Fame