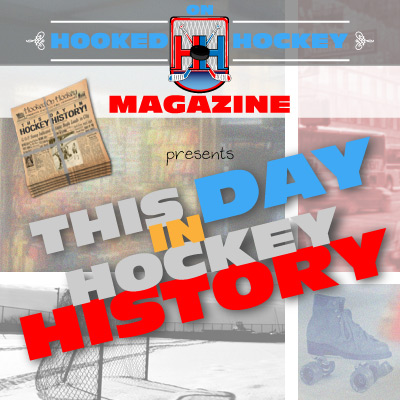 Today in hockey history, an unbelievable way to tie a record, a "legendary" goalie is born, a referee reaches a milestone (they are people too), one of Gretzky's finest moments (in more ways than one), teammates combine for a record, and a retirement ceremony that was a little bit premature.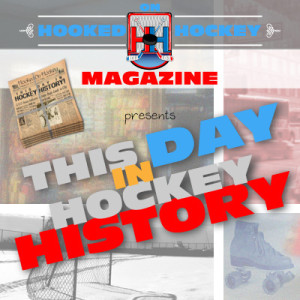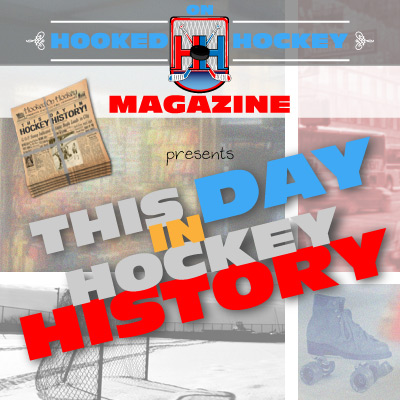 November 19, 1929 – Pittsburgh's Johnny McKinnon scored four goals to set a record for the most goals by a defenseman in one game. Also in the game, Hap Day tied the record for most goals by a defenseman in one game with four. Yep, both McKinnon and Day set a new mark for defenseman with four goals in a game, in the very same game! What are the odds??? I guess whoever reached four goals first is really the first to do it, which is brutal for the other guy. That means the team got at least eight goals from defensemen. The Pirates beat Toronto 10-5. The current record for goals by a defenseman is one game is five, set by Ian Turnbull.
November 19, 1946 – Robbie Irons was born in Toronto, Ontario. Irons's claim to fame? Having the shortest career in NHL history. He played in net in just one game for the Blues in the 1968-69 season, and he played for just three minutes!! But that's still three more minutes than any of us have under the belt.
November 19, 1983 – Bruce Hood became the first referee to officiate 1,000 NHL games, doing so in a 5-4 Leafs win over the Red Wings. Now how about some referee facts??? Hood was the last official to wear the number 1. He was the referee in the game that produced the most iconic image in hockey history – Bobby Orr flying through the air after scoring the Cup-clinching goal in Game 4 of the 1970 Finals. Now that's a story for the grandkids.
November 19, 1983 – Wayne Gretzky scored three goals (21st career hat trick) and added five assists in an Oilers 13-4 blowout win over the Devils. And the game produced one of the most infamous quotes of his career, if not the entire sport: Upset that his former teammate, Ron Lowe, was a part of that team that got embarrassed (they were in their second season), Gretzky offered this insight after the game: "Well, it's time they got their act together, folks. They're ruining the whole league. They had better stop running a Mickey Mouse organization and put somebody on ice." Ah, yes, the infamous "Mickey Mouse organization" line. Gretzky publicly admitted that his comments crossed the line, but never really did apologize or retract the statement. Devils fans responded by wearing Mickey Mouse apparel the next time the Oilers visited New Jersey, which was January 15 of 1984 (Oilers still won, but only 5-4).
November 19, 1987 – Calgary's Hakan Loob and Perry Berezan combined to set an NHL record by scoring shorthanded goals only eight seconds apart in a 9-1 win over the Nordiques. Not an ideal power play for the other guys.
November 19, 1997 – A few days after he was inducted into the Hall of Fame, the Penguins retired Mario Lemieux's #66 in a pregame ceremony before a game against the Bruins, which ended in a 3-3 tie. They had to un-retire that number three years later when Lemieux himself un-retired and rejoined Pittsburgh.
Source: Hockey Hall of Fame
Love Reading About Hockey?

Subscribe to keep up-to-date with the latest and most interesting hockey news!
| | |
| --- | --- |
| | We hate spam just as much as you |