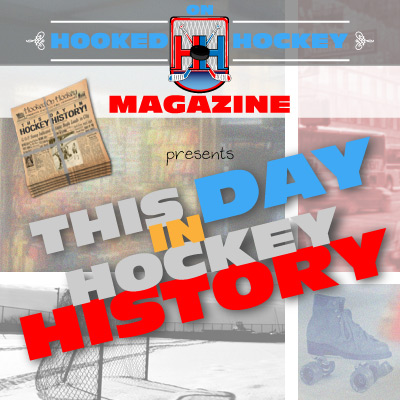 Today in hockey history, a huge trade takes place, Gordie Howe sets a record, a player sets an impressive Kings scoring record, Gretzky changes teams, and the Kings set another record for scoring quickly.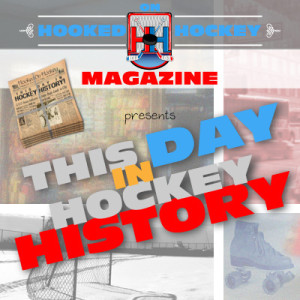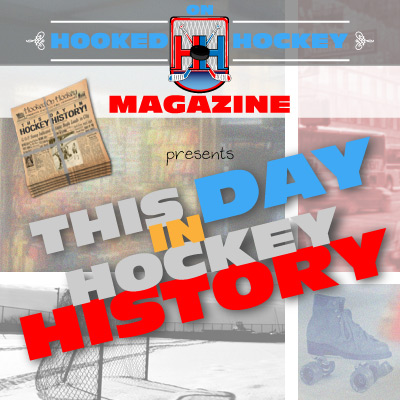 November 2, 1947 – In a huge trade, Chicago traded Max Bentley, the NHL's leading scorer the previous two seasons, along with Cy Thomas to Toronto for Gus Bodnar, Bud Poile, Gaye Stewart, Bob Goldham, and Ernie Dickens. That's an early point in the season (just six games in) to make a monster trade like that. Poile (52) and Stewart (55) individually actually each ended up outscoring Bently (48) after the trade.
November 2, 1969 – Detroit's Gordie Howe picked up his 19th and final NHL hat trick as the Red Wings beat the Penguins 4-3. And at age 41, Howe was the oldest player to record a hat trick. Why am I not surprised that a record for being the oldest player to do something belongs to Mr. Hockey?
November 2, 1972 – Ralph Backstrom set a Kings record for fastest two goals by a player, scoring six seconds apart in the third period of a 5-2 win over Boston! Another record was set as well: It was the Kings sixth straight win, a new team record.
November 2, 1978 – After just eight games with the Indianapolis Racers of the WHA (scoring six points), Wayne Gretzky was sold to the Edmonton Oilers (along with Eddie Mio and Peter Driscoll). Gretzky went on to score 104 points in 72 games (both teams combined) and was named WHA rookie of the year. The following year, the Edmonton Oilers (along with Wayne) merged with the NHL and the Racers, whose financial struggles led to selling the Great One, folded.
November 2, 1985 – The Kings set another team record for fastest goals scored: In an 8-1 win over the Whalers, the team scored five goals in a span of 5:37, the fastest in team history. That's a pace for nearly a goal a minute, or 60 goals in one game!
Source: Hockey Hall of Fame