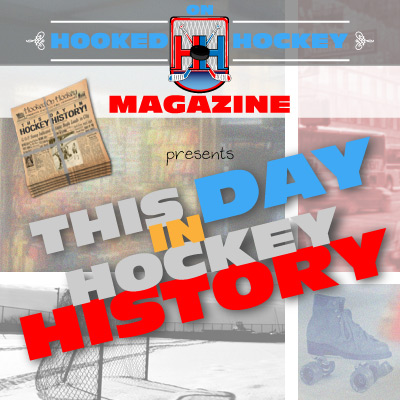 Today in hockey history, the greatest player in history is born (of the minor leagues), the league makes a game-changing amendment to the rules, a goalie dominates a team, a rookie does something and then does it again, a team just misses out on setting a record, and a team reaches a milestone goal that was pretty exciting.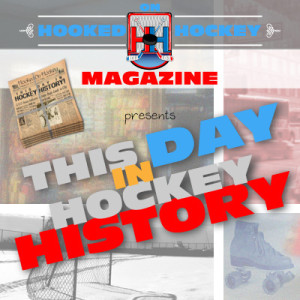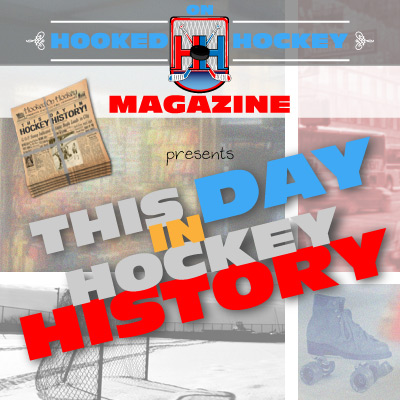 November 21, 1930 – Guyle Fielder was born in Potlatch, Idaho. Although Fielder played just nine career games in the NHL (zero points), he played 23 professional hockey seasons, scoring 1,929 points in 1,487 minor-league games. After winning rookie of the year, he led the WHL in scoring nine times, won league MVP six times, and was voted "most gentlemanly player" three times. Fielder might have been able to crack the NHL if there were more than six potential rosters to join.
November 21, 1942 – A sad day in hockey history…The NHL Board of Governors announced that overtime would be discontinued in regular season games. But overtime is the most exciting part of hockey, and any sport for that matter! Well, their reasoning for the cancellation was because of conflicts with train schedules, which does make sense because there were no private jets back then. Overtime was finally reinstated in the 1983-84 season, after a 41-year absence (and was now sudden death instead of a full 10-minute period). I'm pretty sure technology advanced enough and hockey gained enough popularity to allow teams sufficient funds to make more efficient travel arrangements before that, so what's your excuse then, NHL?
November 21, 1954 – Detroit's Terry Sawchuk recorded his 50th shutout against the Black Hawks (1-0). His 49th shutout? Against the Black Hawks the previous day. Chicago just could not beat that guy.
November 21, 1971 – Rangers rookie Pierre Jarry scored his first NHL goal, then scored his second NHL goal just eight seconds later! Apparently one wasn't enough and he developed a bloodlust for another score in front of his home crowd. Jean Ratelle scored four goals for New York in their 12-1 blowout over the Oakland Seals.
November 21, 1992 – The Quebec Nordiques scored four goals in a span of one minute and 33 seconds in an 8-2 win over the Hartford Whalers, which was just 13 seconds shy of the record; the Bruins scored four in 1:20 in 1945.
November 21, 2003 – The Predators recorded the franchise's 1000th goal, and it was scored by….Scott Hartnell. Yep, Hartnell actually played six seasons with Nashville before becoming a staple of the Flyers. The goal was actually in overtime of a 4-3 win over the Mighty Ducks, and it was Hartnell's first career OT goal.
Source: Hockey Hall of Fame