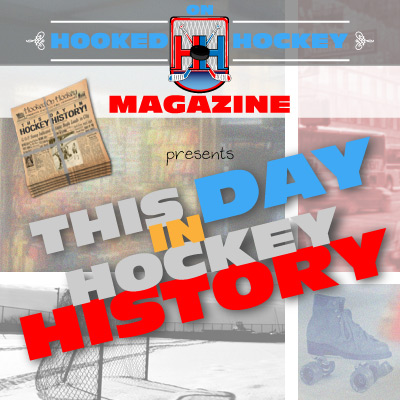 Today in hockey history, a city hosts its first NHL game under unusual circumstances, a record-setting shutout, a hockey legend gets his NHL start and immediately makes an impact, a goal-scoring record, Gretzky shows people why he was named the Great One, that guy gets inducted to the Hall of Fame (along with two other guys), and the first of an exciting type of NHL game is played.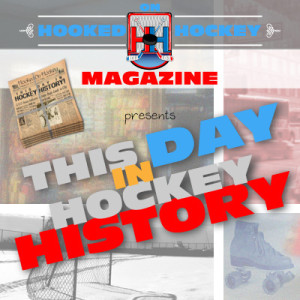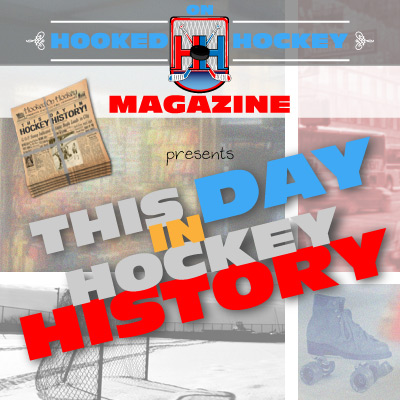 November 22, 1927 – The city of Detroit hosted its first NHL game, as the Olympia center featured the Detroit Cougars losing 2-1 to the Ottawa Senators before 14,000 fans. You may notice that the date of 1927 seems strange, and, yes, the Detroit franchise did begin play in 1926, but their first season featured "home" games in Windsor, Ontario. The arena was not ready in time, so they had to use one in Canada for a year.
November 22, 1930 – The Leafs shut out the Senators 2-0 for their fifth consecutive win to start the season…it was also their fifth consecutive shutout. Are you kidding?? Not a single goal against? Lorne Chabot broke a record in the third game by recording a shutout in each of his first three games, the first goalie to do that to start a season, and he played in net for the next two as well, extending his streak to five. Yet, despite the five shutouts, the Leafs were just 3-0-2 at that point…they were also shutout twice in the stretch. They'd finally give up a goal the next game, but just one. Interestingly, despite allowing just 99 goals in 44 games that year, they finished third in the division (six teams) in terms of GA: the Canadiens allowed just 89 while the Americans allowed a ridiculous 74, good for a GAA of 1.73 (although they scored only 76).
November 22, 1967 – Scotty Bowman, at just 34 years old, picked up his first head coaching job – coach of the expansion St. Louis Blues, replacing Lynn Patrick, who resigned. The team was a paltry 4-10-2 at the time Bowman took control of the reins. He lost his debut that night 3-1 to the Canadiens, and lost his next two as well. But he managed to lead the Blues to a respectable 27-31-16 record, good for third in the division and a playoff spot. And he actually managed to win his first-round matchup against the Flyers (in seven), and then the Minnesota North Stars in the semis (also in seven). So they made the Finals, but the Blues couldn't manage to win a single game against the team that gave Bowman his first loss, the Habs. Ironically, he'd win his first Stanley Cup five seasons later with…yup, Montreal.
November 22, 1972 – The Penguins set an NHL record by scoring five goals in a span of two minutes and seven seconds! They beat the Blues 10-4. Unrelenting misery for St. Louis there.
November 22, 1986 – In a 5-2 Oilers win over the Canucks, Wayne Gretzky scored his 39th career hat trick, and added two assists, to give him 500 career NHL goals. Did I mention it was just his 575th NHL game? Yes, he scored 500 goals in 575 games. Uhh well that's not really fair to any other human.
November 22, 1999 – The Hockey Hall of Fame inducted its newest class: referee Andy Van Hellemond, builder Scotty Morrison, and most significantly, Wayne Gretzky. The Great One had actually just retired seven months earlier, bypassing the traditional three-year waiting period. Was there really ever a question? I bet those other guys were thrilled to have their inductions overshadowed by a man of such immense talent.
November 22, 2003 – The Canadiens and Oilers played the first outdoor game in NHL history that actually counted towards the standings! The Habs won 4-3 in front of a staggering 57,167 fans at Edmonton. Remember when outdoor games were something unique, special, and magical?
Source: Hockey Hall of Fame