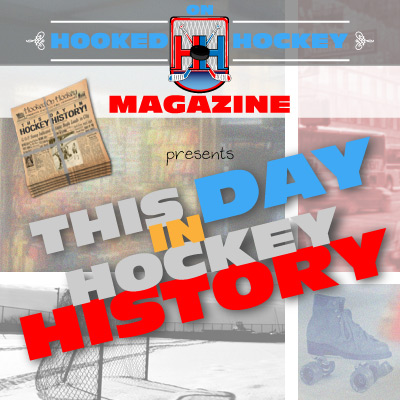 Today in hockey history, a record is set that some might not be too proud of but the holder of it probably is, a team sets a record in a milestone-reaching game, a franchise sets a record, a game that probably should have ended differently given individual stats, The Great One does his thing, and a defenseman sets a team record that probably should have already been taken care of by a forward.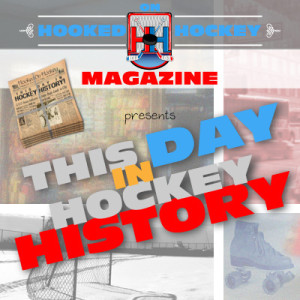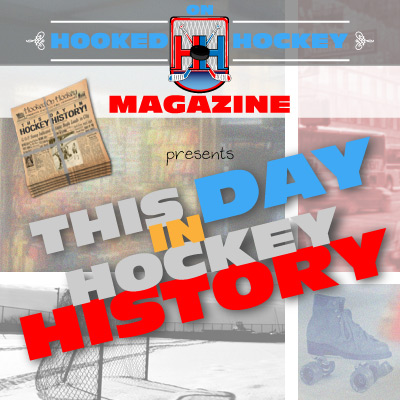 November 23, 1929 – Boston defenseman Eddie Shore set an NHL record by…recording five fighting majors. That's good for 25 minutes, nearly half the game, which the Bruins won 4-3 over the Maroons. Apparently that was legal back then, but current NHL rules state that a player who engages in three fights in one game is automatically ejected. I'm sure they'd want to leave anyway with all the bruises and cuts they'd suffer, so I'm not sure how Shore managed to endure five fights. A few months later, he was actually challenged to a boxing match by baseball player Art Shires. Who knew that a baseball player in the 30s wanted to play hockey?
November 23, 1977 – The Kings celebrated their 300th win in franchise history by setting a team record for the four fastest goals, scoring in a span of just 2:21 in the first in an 8-3 win over the visiting Blackhawks. Just a fun night all around for the home team.
November 23, 1980 – Obviously upset at their defeated three years ago, the Blackhawks set a team record of their own by scoring 11 goals in a home game against the Whalers, the most in their own building in their 54-year history. Hartford scored just three, making for an 11-3 blowout.
November 23, 1982 – Neal Broten and Steve Payne each scored hat tricks for the North Stars…but ended up tying the Islanders 8-8. Not one, but two players recorded a hat trick, and Minnesota couldn't come up with the win! That's both frustrating for those guys and embarrassing for the defense.
November 23, 1988 – Wayne Gretzky scored a goal and five assists to become the fifth player in NHL history to score 600 goals, as the Kings won 8-3 at Detroit. Gordie Howe, Phil Esposito, Marcel Dionne, and Bobby Hull had done it before, but none of them came close to reaching that milestone in the 718 games it took Wayne (and he had also hit 900 assists). Exactly three years later, he'd pick up his 49th career hat trick. Good day to be Wayne.
November 23, 1991 – The Rangers Brian Leetch began a team-record 17-game point scoring streak as New York beat the Blues 3-0. I'd like to take this time to remind you that Leetch was a defenseman (which is impressive for him as it is slightly embarrassing for the rest of the Rangers forwards throughout history). Mike Richter also recorded his first shutout in the win.
Source: Hockey Hall of Fame