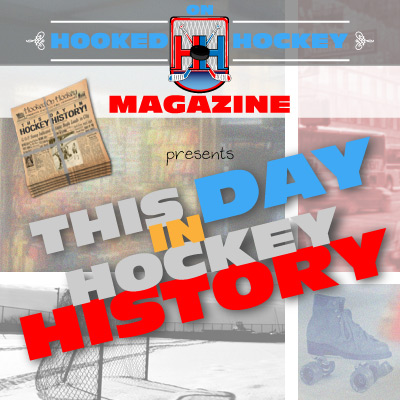 Today in hockey history, a franchise records its first win, a remarkable performance by a goalie (for many strange reasons), a legend extends his streak, a coaching legend reaches a milestone, an interesting jersey retirement, a team we don't hear about much sets a record, and a little bit of sibling rivalry.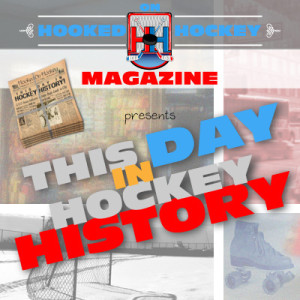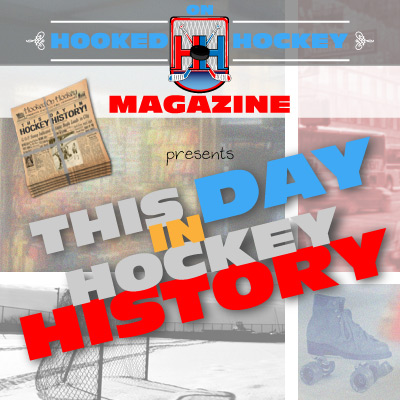 November 24, 1926 – The Detroit Cougars (renamed the Red Wings in 1932) recorded their first win in franchise history, and it was also a shutout – Hap Holmes and the Cougars shutout the Black Hawks 1-0.
November 24, 1951 – Moe Roberts replaced the injured Harry Lumley in net midway through the game to help the Black Hawks to a 6-2 win over the Red Wings. One of the intriguing things was that Roberts was the trainer. But more interestingly, he was 46 years old. In fact, he hadn't played in NHL game in 18 years (with the 1933-34 New York Americans). The old man still had it.
November 24, 1989 – Mario Lemieux scored on a penalty shot in a 7-4 Penguins win at Washington to increase his career record in penalty shots to a perfect 5-for-5. Luckily for other teams back then, there was no shootout.
November 24, 2000 – Detroit coach Scotty Bowman reached a milestone by coaching his 2,000th game, the first and only coach to reach that mark. Sergei Fedorov honored his coach by scoring twice, including the game winner with 28 seconds left in regulation. Bowman finished his career with 2,146 games (1,248-574-314-10, he played only three seasons with the "loser point").
November 24, 2001 – The Avalanche retired Ray Bourque's #77, which was kind of odd since he played just 94 games with Colorado. He was traded by the Bruins at the deadline in the 1999-00 season. He did help them to a Cup in the 2000-01 season, and he was one of the best defensemen of all time, but I'm not sure I'm seeing how that alone warrants a trip to the rafters.
November 24, 2002 – The Florida Panthers set an NHL record by playing their seventh consecutive road game that went into overtime! That's pretty neat. The Panthers celebrated by tying the Mighty Ducks 4-4.
November 24, 2003 – How about another Panthers fact, since we hardly ever see them do anything neat? Florida defenseman Mathieu Biron became the first NHL player since Phil Esposito in 1980 to score a goal against his brother, scoring against the charismatic Martin Biron! It's always fun to one-up your brother, especially when he is one of the more notable players in the league and nobody really knows much about you. The goal helped the Panthers beat the Sabers 2-1.
Source: Hockey Hall of Fame