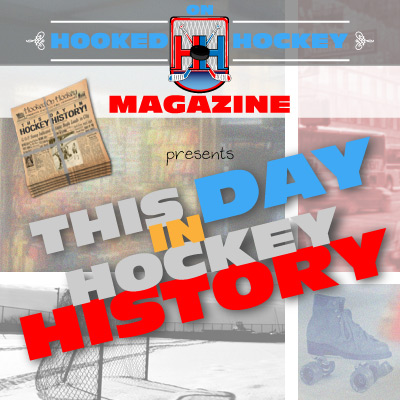 Today in hockey history, A guy mostly known for his fists is born, a "team" records its first win, a pair of rivals set an NHL record for something very rivalry-like, a blowout, Gretzky sets a Gretzky record, hockey fans set a record, a game with interesting goal totals is played, a coach gets fired (for good reason), and the Hall of Fame inducts a new class.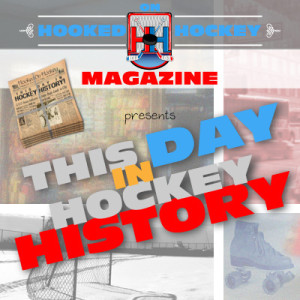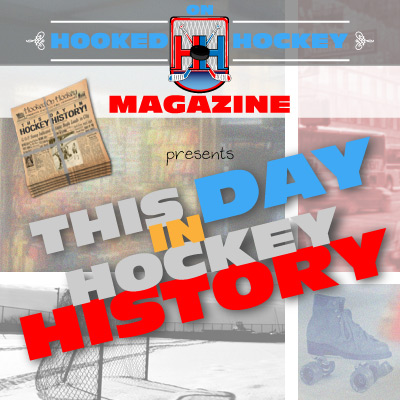 November 25, 1902 – Hall-of-Famer and tough guy Eddie Shore born in Fort Qu'Appelle, Saskatchewan. Shore played his entire 550-game career – minus 10 games – with the Bruins, racking up 1,047 penalty minutes, along with 181 PIMs in 55 playoff games. Did you know that Shore set an NHL record in 1929 by recording five fighting majors in one game? Oh, of course you did, because you've been keeping up-to-date with this segment, right? Right.
November 25, 1930 – The Philadelphia Quakers picked up their first NHL victory, 2-1 over Toronto. It was literally 25 percent of all the wins (and about 17 percent of the points) that team would record in its entire history. The Quakers, after moving from Pittsburgh (the Pirates), folded after just one season, finishing 4-36-4. NHL Hockey wouldn't be seen in Philly until the Flyers joined in 1967.
November 25, 1948 – The Maple Leafs and Canadiens set an NHL record by recording a combined 10 major penalties in a single game. I can only imagine 1970s hockey laughing and scoffing at that notion. Oh, two goals were scored too, both by Toronto.
November 25, 1972 – The Leafs blew out the Oakland Seals 11-0. Come on, Oakland.
November 25, 1981 – Wayne Gretzky became the first player in NHL history (of course) to get eight career hat tricks before age 21. It's hard to score your first goal, or even play in your first NHL game before that age. He celebrated that record by scoring another goal. The Oilers beat the Kings 11-4.
November 25, 1983 – Detroit set an NHL record by hosting the Penguins before a crowd of 21,019 fans, the most in history, at Joe Louis Arena. The Red Wings celebrated by winning 5-2. Seeing as how that arena's capacity was just 19,275 at the time, I'm not quite sure how that record was set.
November 25, 1988 – The Penguins beat the Capitals in a very interesting game, in which all eight goals were scored on special teams: Washington recorded three power-play goals, while Pittsburgh recorded four power-play goals and one shorthanded goal (the Pens won 5-3). I wonder what would have happened if no penalties were called.
November 25, 1993 – Edmonton coach Ted Green was fired after 24 games into the season, probably because the Oilers record at that point was an embarrassing 3-18-3, good for the worst start in team history. Glen Sather, the president and GM of the Oilers, replaced Green as coach, leading the team to a sub-par 22-27-11 for the remainder of the season. Their record at the end of the year was just 25-45-14, which was actually just four points better (64) than their previous season, where they finished at a franchise-worst 25-50-8 (where the failed to make the playoffs for the first time). Life without Gretzky (and Mark Messier) is indeed tough.
November 25, 1996 – The Hockey Hall of Fame inducted its newest members: Borje Salming, Al Arbour, Bobby Bauer, and announcer Bob Cole.
Source: Hockey Hall of Fame