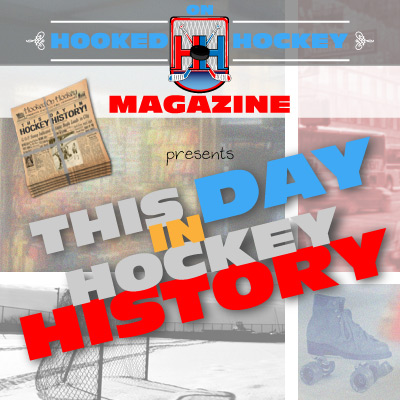 On this day, NHL history officially begins! Five teams originally join the new league, two more join eight years later, the NHL creates a new rule, Mr. Hockey plays a lot of hockey, a team records the last of something for a long time, Gretzky does some unholy things, and a hard-hitting defenseman sets a record.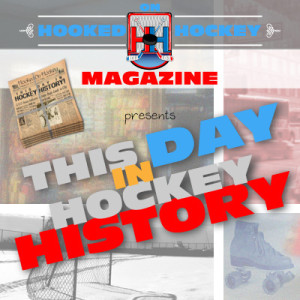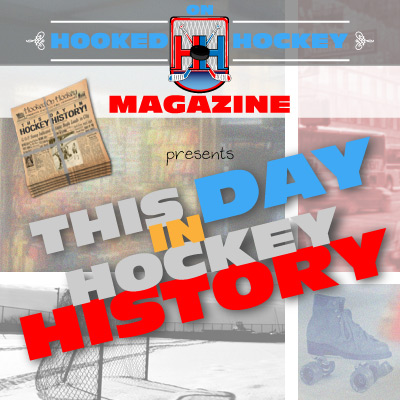 November 26, 1917 – NHL history officially began! The National Hockey League was founded and originated with five teams: the Montreal Canadiens, Montreal Wanderers, Ottawa Senators, Toronto Arenas, and Quebec Bulldogs (who did not actually operate that year). Only one has made the distance (the Senators of today are a totally different franchise). Frank Calder was elected as the NHL's first president.
November 26, 1925 – The Pittsburgh Pirates and New York Americans officially joined the NHL. The Americans actually purchased the Hamilton Tigers roster to fill its lineup, while the Pirates purchased the USHL's Pittsburgh Yellow Jackets.
November 26, 1925 – The NHL announced its new "anti-defense" rule, which would prohibit teams from having more than two players in their own zone when the puck was not present. Call it archaic, but I have to give some credit to the current Edmonton Oilers for adhering to that original rule, which I can only presume was mistakenly listed in new coach Dallas Eakins's syllabus. The NHL also increased the number of regular season games from 30 to 36. Good call.
November 26, 1961 – In a Red Wings 4-1 loss at Chicago, Gordie Howe became the first player in NHL history to play in 1,000 regular-season games. He still had a long way to go, though, as he'd end up playing 1,767 NHL games (plus 419 WHA games). That's a lot of hockey-ing.
November 26, 1969 –Eddie Giacomin and the Rangers shutout the Bruins 3-0, which is significant only because it was the last time the Rangers would shutout the Bruins for….22 years. And it's not like they didn't play each other often, either; they were division rivals from that time until 1974, playing each other six times per season. Mike Richter helped break that streak in December of 1991.
November 26, 1983 – Wayne Gretzky recorded an assist in an Oilers 8-6 loss to the Blues to begin an NHL-record 17-game assist streak, which actually came in the midst of his NHL-record 51-game point streak. Guess how many points he scored in that point streak. Go ahead, guess. Ninety? Higher. Maybe he cracked 100? Higher. One hundred twenty?? Higher. One hundred fifty????? Higher. Give up? One hundred fifty-three points. That's exactly three points per game. Everyone else just should have given up.
November 26, 2003 – In a 3-3 Devils tie with the Mighty Ducks, New Jersey's Scott Stevens set an NHL record for defenseman by playing in his 1,616th career NHL game, breaking the record held by Larry Murphy. He'd finish with 1,636, but that record would later be broken by defenseman/mummy Chris Chelios, who beat him out with 1,651.
Source: Hockey Hall of Fame