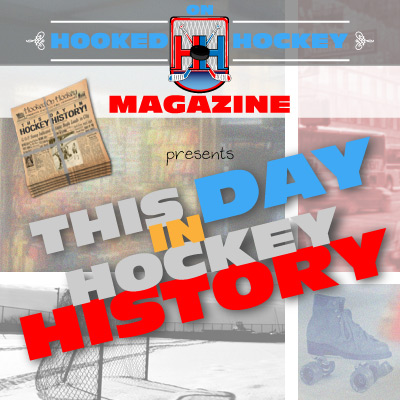 Happy Thanksgiving to you American folks! What are you thankful for? Family? Sports? Hockey? The invention of ice? All good answers. Today in hockey history, a gloomy moment indirectly leads to part of an annual celebration, a goalie records a league-wide first, a crazy record is set that more than one player was a part of, and an award is dished out.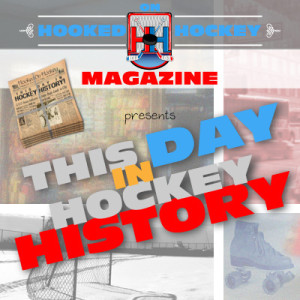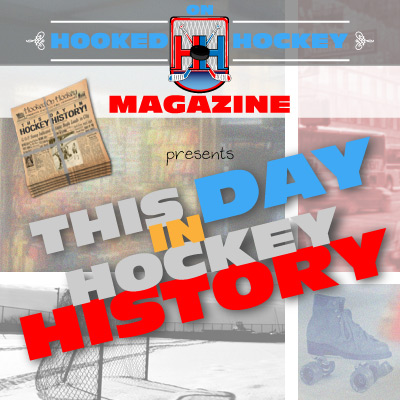 November 28, 1925 – Like the news, I'll start it off with a sad one: Playing in his 328th straight game, Canadiens goaltender Georges Vezina collapsed during a game against Pittsburgh. Prior to that game, he had lost 35 pounds in a span of six weeks and had a temperature of 102 degrees Fahrenheit that game, but played in net anyways. He pitched a shutout in the first, but began vomiting blood (gross) during intermission and collapsed in the crease before the second started. It was the only period he played all season. He was diagnosed with tuberculosis, and he died four months later. His strong play and dedication to the game was honored with a trophy donated in his name, the Vezina Trophy: It was first awarded to the goaltender with the best goals against average, but was changed in 1946 to the goaltender who played the most games for the team that allowed the fewest goals, then changed in 1964 to the goaltending tandem that allowed the fewest goals, and finally changed in 1981 to the criteria we know today, which is the most "outstanding" goaltender. I guess it got less depressing as we went along (also like news).
November 28, 1979 – Billy Smith scored his first NHL goal, which, as some of you probably figured out, was odd because he was a goalie! Smith was the first goaltender to get credit for a goal, as he was the last Islander to touch the puck before Rob Ramage of the Colorado Rockies inadvertently put it into his own net! The Islanders lost 7-4 to the Rockies at Denver. FYI, Marty Brodeur holds the records for goals by a goalie with three.
November 28, 1982 – Ron Sutter helped himself and four other people share an NHL record simply by playing in his first career game, a 5-5 Flyers tie with the Canucks. He was the fifth Sutter brother to play in the NHL, a record for brothers from the same family. But Ron became the fifth brother to play in the NHL, so I guess he can hold that record above the others.
November 28, 2002 – Herb Brooks, Larry Pleau and the entire 1960 U.S. Olympic Hockey team were named the newest recipients of the Lester Patrick Award, an accolade given to honor various peoples' outstanding contributions to hockey in the United States.
Source: Hockey Hall of Fame