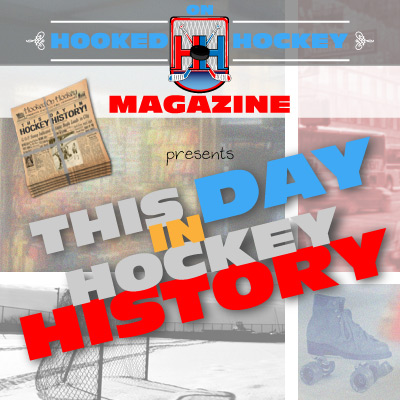 Today in hockey history, an impressive individual record is set, a player accomplishes such an impressive feat that a rule to prevent that kind of dominance is immediately created following the season, a win improves supremacy for one team over another (and embarrassment for that other team), and a very eerie occurrence that you're just going to have to read about to understand. Though you might not believe it.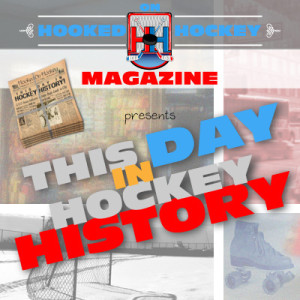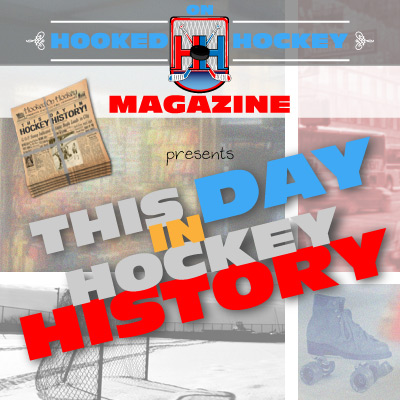 November 5, 1942 – Detroit's Carl Liscombe recorded a hat trick and added four assists to set an NHL record for points in a game (seven). They came in a ridiculous 12-5 win over the Rangers…half the Wings' goals were power-play goals, a team record (six).
November 5, 1955 – Jean Beliveau scored all four goals in a Canadiens 4-2 win over the Bruins, including three power-play goals. Oh, and all three of those goals game on the same power play…in a span of 44 seconds. And it was a minor – back then, minor penalties lasted the full two minutes regardless of goals scored (unless the game ended, obviously). The NHL was [presumably] so appalled by Beliveau's performance that they changed the rules in spite of him, which entailed ending a minor penalty after a goal was scored. Also, interestingly, Montreal's Bert Olmstead recorded an assist on each of Beliveau's three power-play goals, the second-fastest three assists in NHL history (44 seconds).
November 5, 1979 – The Canadiens shutout the Capitals 2-0 to improve their all-time record against Washington to…sigh….34-0-2.That's a 36-game undefeated streak in which they won every game but two. Yeah, the Capitals, who started in 1974 with an 8-65-7 record, weren't good back then.
November 5, 1983 – The Rangers and Nordiques set an NHL record for the fastest two goals at the start of a period by two teams by scoring just 14 seconds apart in the third period, with Andre Savard scoring for Quebec at :08 and Rangers Pierre Larouche scoring at :14. 4-4 was the final.
November 5, 1983 – Before you read the following, check the date to your left. Now reread the previous fact. OK, now this is crazy. In a 10-5 loss to the Minnesota North Stars, the Chicago Black Hawks set a record…for the fastest two goals scored by one team from the start of a period, scoring twice in just 21 seconds after the second-period puck drop (Ken Yaremchuk and Darryl Sutter). Yes, on the exact same day, a record was set for both the fastest two goals to start the period by two teams and for one team. What are the odds? No seriously, if someone could give me the odds on that, I'd love to know.
Source: Hockey Hall of Fame