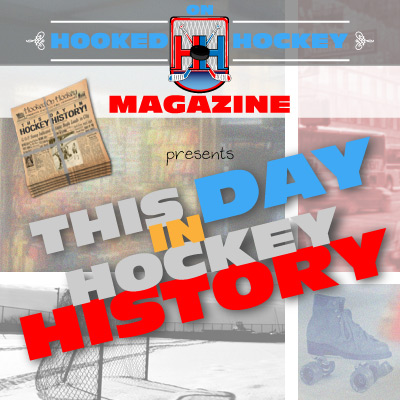 Today in hockey history, a salary cap is initiated, a team is replaced, an great individual effort that leads to a very interesting stat, a solid performance by a guy who had less than half a day to adjust to his new team, and a great defenseman sets a record.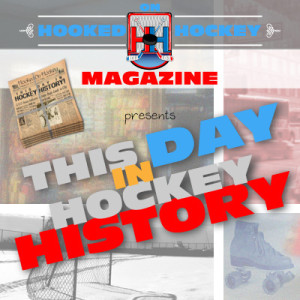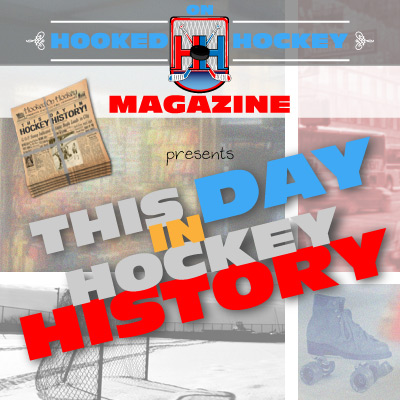 November 7, 1925 – The NHL Board of Governors announced that the league would have a salary limit of $35,000 per team for the 1925-26 season – yes, there was a salary cap wayyy before the most recent one started in 2005. Also, they announced that the Hamilton Tigers would be dropping from the league, to be replaced by the Pittsburgh Pirates of the USAHA. The Pirates lasted just five years in the NHL before relocating to Philadelphia where they'd become the Quakers and fold after just one season there.
November 7, 1968 – St. Louis Blues' Red Berenson (ironic first name given his team) picked up his first career hat trick against the Flyers. In the same game, St. Louis' Red Berenson picked up his second career hat trick. Nope, no typos there: Berenson scored six goals in an 8-0 blowout over Philadelphia, the first six-goal game since Detroit's Syd Howe did it in 1944. So to summarize, Berenson picked up his first and second hat tricks in the same game, meaning he scored at least four more goals than his previous single-game best. He went on to score a career-high 35 goals that year.
November 7, 1975 – Twelve hours after being traded by Boston, Phil Esposito scored two goals and an assist in his first game as a New York Ranger, although they lost 7-5 to the Seals, partially thanks to a four-game game by California's Gary Sabourin. Esposito was a part of one of hockey's biggest trades, as he and Carol Vadnais were traded from the Bruins to the Rangers in exchange for Brad Park, Jean Ratelle, and Joe Zanussi.
November 7, 2002 – Rangers' Brian Leetch scored the overtime winner to become the first defenseman in NHL history to get seven regular-season OT goals. It was the only goal of the game too (51 seconds into the extra period), as New York shutout the Flames. It was also Dan Blackburn's first NHL shutout.
Source: Hockey Hall of Fame