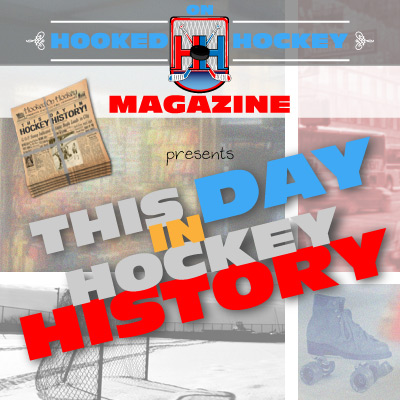 Today in hockey history, a city hosts its first NHL game, an all-time record is set, an arena becomes an innovator for an idea that probably should have been developed way earlier, a state gets another team, a silly game, and an awful streak is ended.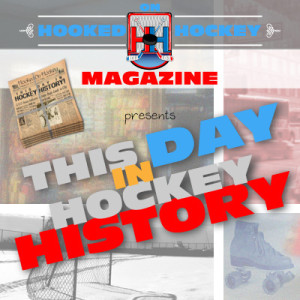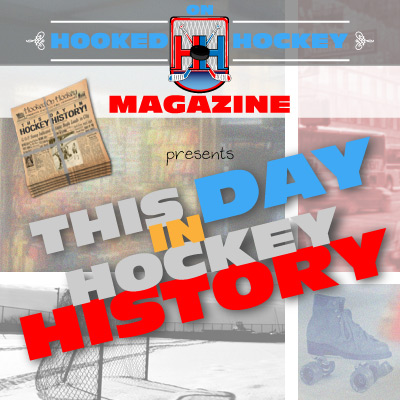 November 8, 1934 – The first NHL game in St. Louis was played, as the newly sanctioned St. Louis Eagles hosted the Black Hawks but lost 3-1. They actually moved from Ottawa (Senators) after they played there from 1883-1934 (51 years). St. Louis finished the season 11-31-6 before being forced to fold.
November 8, 1952 – Maurice "Rocket" Richard scored his 325th career goal, an NHL record at the time, passing Nels Stewart. It came in a 6-4 win over the Black Hawks, and was actually exactly 10 years after his first NHL goal.
November 8, 1963 – Toronto's arena became the first in the NHL to install separate penalty box doors for each team. The move was inspired by an incident a week earlier in which Leafs' Bob Pulford and Canadiens' Terry Harper were both sent to the box for fighting, then had another fight in their shared box. That must have been pretty awkward when two players that fought were thrown into the same box…"Five minutes for each of you, go cool off in a box that definitely won't encourage you to do anything stupid or violent!"
November 8, 1971 – The state of New York was officially awarded its third NHL club, to being play in 1972, with this one placed on Long Island. The others were in Manhattan in New York City (Rangers) and in Buffalo (Sabres).
November 8, 1985 – The Oilers humiliated the Canucks 13-0. Thirteen-nothing. Doing some quick math, that's… (take away the 3, carry the 1….)a 13-goal margin of victory. Come on guys, have some self-respect.
November 8, 1991 – The San Jose Sharks beat the Oilers 6-2 to end their losing streak…their 13-game losing streak. The win improved their record to an astounding 2-15-0 mark. To be fair, it was the Sharks inaugural season, and boy were they terrible. They finished 17-58-5. Don't worry, it got better.
Source: Hockey Hall of Fame