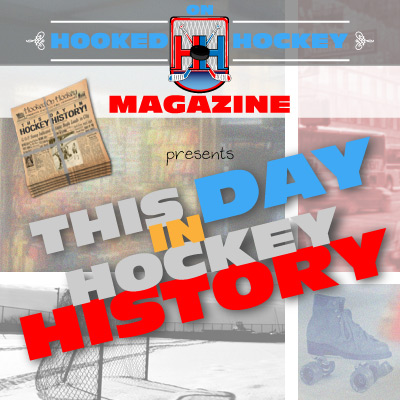 Some pretty fun stuff for you guys today in hockey history! Today, a record for scoring a goal is set, a city (regrettably) gets a new team, a player retires and immediately takes on a new rule, Gretzky and the Oilers set some pretty cool records and feats thanks to the Capitals, the Gretzky-less Oilers realize that hockey is actually tough without the Great One, and a player records the last time an equipment-related feat was accomplished.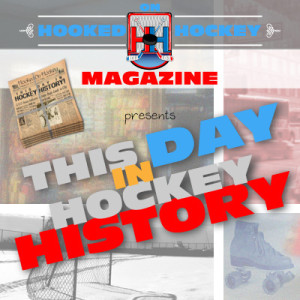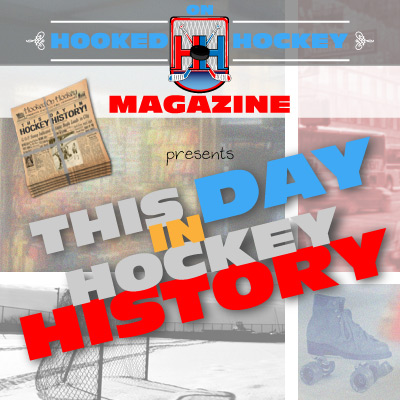 November 9, 1957 – Montreal's Claude Provost set an NHL record for the fastest goal to start a period by scoring just four seconds into the second in a 4-2 Canadiens win over the Bruins. The record was later tied by Denis Savard.
November 9, 1971 – The league announced that hockey would officially be coming to the south, as Atlanta was granted a franchise set to begin play in 1972. The new motto in the south became "The Ice age has come to Atlanta." The new franchise's name was, ironically, the Atlanta Flames. It was also a very short ice age, as the Flames would relocate to Calgary in 1980, just eight seasons later. Another ice age would come to Atlanta, although there were already two teams in the south (Florida and Tampa Bay) at this point, and the "age" wouldn't last much longer in Atlanta than the previous one…The Thrashers played just 11 seasons (1999-2011, take away one for the lockout) before moving to Winnipeg.
November 9, 1973 – Alex Delvecchio announced his retirement after 24 years with the Red Wings and immediately became their new head coach. He ended his career with 456 goals, 825 assists, and 1,281 points in 1,549 games, the second-most games in NHL history at the time. He might have already had a good grasp on the players in the locker room, but he never led his team to the playoffs in his four-season career (though his final season, 1976-77, was cut short by a resignation); his career coaching record was 82-131-32.
November 9, 1983 – Wayne Gretzky scored a goal and added four assists (five points) as the Oilers beat the Capitals 7-4 in Washington. Exactly a year later, now much more seasoned, he'd beat past Gretzky by scoring six points (two goals, four assists) in another win against the Capitals, and again in Washington, and again by three goals (8-5). Weird! The win in 1984 also extended the team-record undefeated streak to 15 games (12-0-3), which was the longest undefeated streak by any team to start a season (beating the 1943-44 Canadiens). Hockey facts!
November 9, 1993 – Go forward in time nine years from that last fact…the Oilers beat the Red Wings 4-2, but this time they weren't extending a team-record streak; they were ending one – well, two actually – an 11-game losing streak and a 14-game winless streak (0-13-1). How quickly things change over time and when you no longer have Wayne Gretzky.
November 9, 1996 – Craig MacTavish scored the final goal in NHL history by a player without a helmet, in the Blues' 3-2 win in Calgary. Or at least the final goal by a player not required to wear a helmet (you can currently play without a helmet if it's knocked off during play). He was the last player to play regularly without a helmet as a part of the grandfather rule for helmets being mandatory.
Source: Hockey Hall of Fame