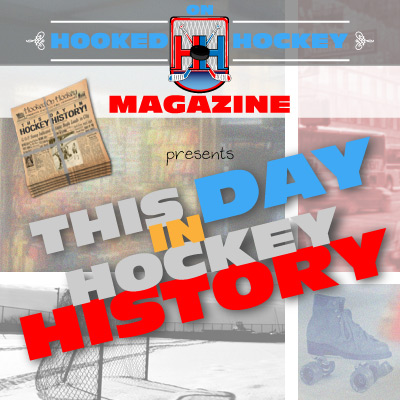 Today in hockey history, regular-season hockey finally gets underway! A pretty impressive feat occurs at an All-Star Game, a newly appointed coach immediately begins his journey to another Stanley Cup, the league names a new president, a well-known coach picks up his first win, and a number you'll probably recognize is sent to the rafters.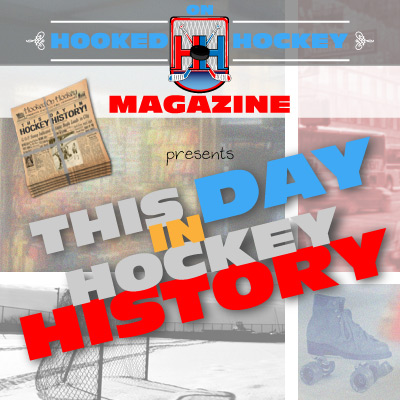 October 1, 1960 – In the only All-Star appearance of his career, Rangers' Andy Hebenton scored the first short-handed, game-winning goal in All-Star Game history (and possibly the only short-handed goal in All-Star history), in the All Stars victory against the Montreal Canadiens. Yes, back in the day, the All-Star game featured a league-wide roster of all stars against the defending Stanley Cup Champions. Which isn't as ridiculous as you think since it was only a roster of the best players from five teams against the champs. And it wasn't that lopsided either, as the All-Stars won that game by the score of 2-1 (also remember that the Habs were coming off their fifth consecutive Cup. So all-star games weren't nearly as much fun, either.
October 1, 1991 – The Penguins named Scotty Bowman as their interim coach to fill in for Bob Johnson, who was gravely ill. Bowman went on to lead the Penguins to their second-straight Stanley Cup, Bowman's sixth. Interestingly, Dan Bylsma was also just an interim head coach when he joined the Penguins midway through the 2008-09 season when Pittsburgh won it all. I think they're the only team who has any history of interim coaches leading teams to championships.
October 1, 1992 – Gil Stein officially became the fifth president in NHL history. Yes, he was just the fifth president in the league's 75-year history, as some of the men before him served gigantic terms (Clarence Campbell served for 31 years). However, Stein served for just one year before the title was changed to "commissioner" and the root of all evil took the reins of the NHL.
October 1, 1997 – Hey, an actual hockey game! Lindy Ruff picked up his first NHL victory as his Sabres won 3-1 in St. Louis in his coaching debut. That was so long ago, and it's crazy to think he was still in the Sabres organization a year ago.
October 1, 1999 – The greatest number in all of hockey, both literally and symbolically, was retired in the city in which The Great One started his career and won five Stanley Cups. The Oilers sent #99 to the rafters in a pre-game ceremony before a 1-1 tie against the Rangers, the last team for which Gretzky suited in an NHL game, making the tie almost seem kind of nice. Soon after, the number was retired league-wide at the 2000 NHL All-Star Game. The Kings also held their own ceremony to honor the number's retirement, in 2002.
Source: Hockey Hall of Fame