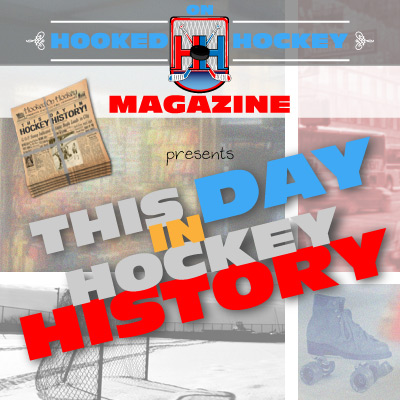 Today in hockey history, a couple of players make quick impacts in their first games, two teams play their first NHL games, a goalie makes his way around, a ridiculous record is capped off, and a meaningful event in hockey history.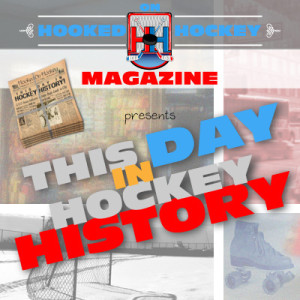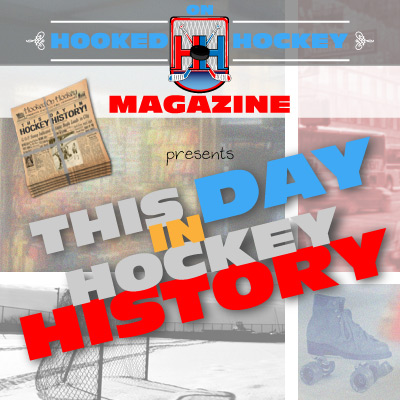 October 10, 1974 – Buffalo rookie Danny Gare scored his first NHL goal just 18 seconds into his first NHL game, the second fastest goal by a rookie (the record is 15 seconds, set by Gus Bodnar in 1943). The Sabres beat the Bruins 9-5. Another high-scoring game back in the day.
October 10, 1979 – The Edmonton Oilers played their first game as an NHL team (merged from the WHA), and Kevin Lowe scored the Oilers first NHL goal, which was assisted by a rookie playing his first NHL game – Wayne Gretzky. Edmonton lost 4-2 at Chicago.
October 10, 1979 – Nordiques' Real Cloutier became just the second player in NHL history to score a hat trick in his first career game, a 5-3 loss to the Atlanta Flames.
October 10, 1979 (All those "1979"s aren't mistakes) – Gary Smith became the first goaltender in NHL history to play for seven different NHL teams, as he suited up for the Winnipeg Jets in a 4-2 loss at Pittsburgh.
October 10, 1987 – Hartford's Doug Jarvis played in his 964th consecutive game, which was obviously an NHL record (the Whalers lost 6-2 to the Rangers). It was his last game as well – Jarvis was forced to sit out the next game with an injury, and never played another NHL game.
October 10, 1989 – A bit of a monumental event: In the closing days of the Cold War, two Soviet players faced each other for the first time in an NHL game – New Jersey's Viacheslav Fetisov and Sergei Starikov went up against Calgary's Sergei Makarov and Sergei Priakin. Sergei, Sergei, Sergei. No typos there, it's just a common Soviet/Russian name I guess. The Flames won 4-2 at New Jersey. It was the beginning of a strong Russian presence in the NHL.
October 10, 1998 – The Nashville Predators played their first NHL game, but they couldn't score the franchise's first goal. They were shutout by Kirk McLean and the Panthers 1-0.
Source: Hockey Hall of Fame