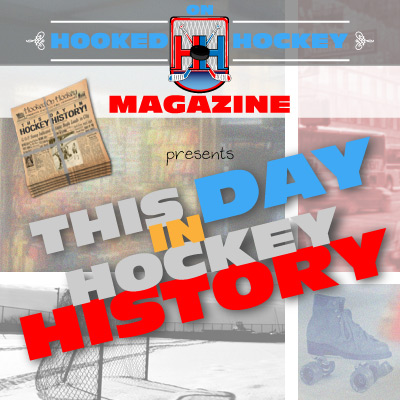 Today in hockey history, two new teams are granted franchises, a well-known hockey network broadcasts its first game, a goalie records and impressive feat to start his interesting (and short) career, two teams play their first game, a legend starts his career with a bang, and a coach sets a nice record.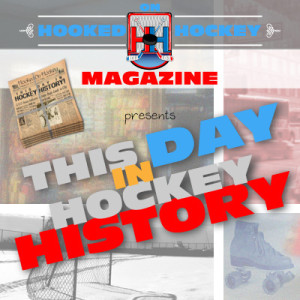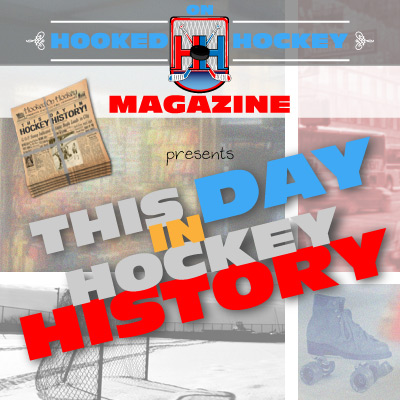 October 11, 1924 – The Boston Bruins and Montreal Maroons were each officially granted NHL franchises, and at the mere cost of $15,000. And for some reason, $11,000 of the Maroons fees went to the Canadiens for infringement of their territorial rights (and the Habs would eventually seize total control by pushing the Maroons out of the league entirely). The Bruins became the first NHL franchise in the United States. Interestingly, the first managers for each of the teams had trophies named after them; Boston's manager was Art Ross and Montreal's was Cecil Hart.
October 11, 1952 – The Canadian Broadcasting Corporation (CBC) televised its first hockey game, a 2-1 Canadiens win over the Red Wings in Montreal.
October 11, 1953 – Detroit's Dave Gatherum shutout the Leafs 3-0 in his first NHL game, making him the seventh goalie to accomplish that feat. He would only play two more NHL games, but allowed just three total goals in his short career (2-0-1), which really makes you wonder why that was it for him. Well, he replaced the great Terry Sawchuck temporarily because Sawchuck was injured, and when he returned after three games Gatherum was sent to the minors, and he just never returned to the NHL. At least he quit while he was ahead, with an undefeated record.
October 11, 1967 – The Minnesota North Stars and St. Louis Blues each played their first NHL games – against each other. But neither team came out with the franchise's first win…they tied 2-2 in St. Louis. Larry Keenan scored the first Blues goal and a recognizable name scored the first for the North Stars: Bill Masterton.
October 11, 1984 – In his first NHL game, in his first NHL shift, and on his first shot, Pittsburgh rookie Mario Lemieux scored his first NHL goal. He would also add an assist, but the Penguins lost 4-3 to the Bruins.
October 11, 2001 – Peter Laviolette became the first coach in NHL history to start his career with four straight road victories, a 6-4 Islanders win over at New Jersey. Mark Parish helped with a hat trick.
Source: Hockey Hall of Fame