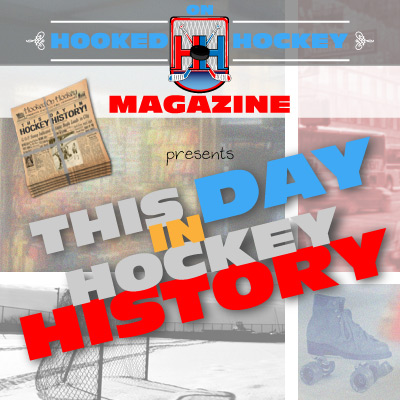 Exciting day in hockey history: A man with a fun name is born, a team wins its first game, a rookie ties an amazing record, the NHL records its own history (twice), a crazy [embarrassing] streak comes to an end, a couple of high-scoring games, a great individual effort, and an interesting mark is set for the first time.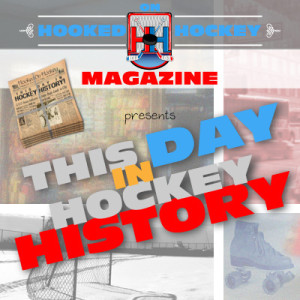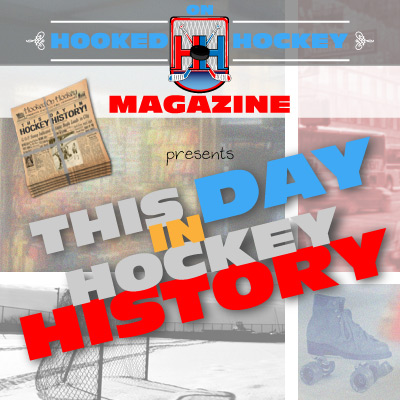 October 12, 1959 – Former left winger Eddy Beers was born in Merritt, British Columbia. Beers may not have had the most glamorous career, but that's one heck of an awesome name. He wasn't a bad player, though: Beers scored 210 points in 250 games, good for nearly one point per game. Unfortunately, his career was shortened by injury.
October 12, 1972 – The New York Islanders won their first game in team history, and it wasn't easy – Germain Gagnon scored with 69 seconds left in a 3-2 win over the Kings. Rookie Billy Harris scored twice for the Isles. The win gave them an even 1-1 record, but they'd finish with an embarrassing 12-60-6 record (which included a 12-game losing streak).
October 12, 1976 – Rangers Don Murdoch scored five goals to lead the Rangers to a high-scoring 10-4 win over the Minnesota North Stars. Oh, did I mention he was a rookie? Yep, Murdoch tied the record for most goals in a game by a rookie, joining Howie Meeker who set the mark in 1944 with Toronto.
October 12, 1980 – In a pretty historical moment, in its 64th season, the NHL saw its 100,000th goal scored! It was pretty disappointing though…Wilf Paiment put one into the empty net to give the Leafs a 4-2 win in Philadelphia. Well, at least no goalie has to live with allowing the 100,000th goal in NHL history.
October 12, 1988 – Greg Adams scored a hat trick and added an assist to lead Vancouver to a 6-2 win at Edmonton…and the win ended a ridiculous 27-game winless streak (0-24-3) for the Canucks against the Oilers. You'd figure they'd have to at least win of those games by luck, right?
October 12, 1988 – Chicago's Denis Savard scored two shorthanded goals (tying a club record) and added three assists, and Rick Vaive had his 13th career hat trick and an assist to give the Blackhawks a 10-1 win over the Jets. It's been a while since a team has put up a 10-spot.
October 12, 1991 – The NHL had the busiest night in its 75-year history as all 22 teams played a total of 11 games.
October 12, 1992 – Pavel Bure scored his first NHL hat trick to lead the Canucks to an 8-1 win over the Jets. And, just to make sure it counted, he scored a fourth goal and added an assist. Two of his goals game shorthanded.
October 12, 1996 – Washington's Dale Hunter became the first player in NHL history to record 300 goals and 3,000 penalty minutes in his career, as he scored in a 4-3 Capitals loss to the Kings. That's actually really impressive.
Source: Hockey Hall of Fame