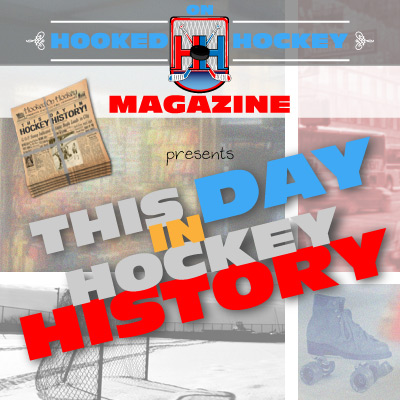 Today in hockey history, the league does something familiar as of recent, a legend plays his first NHL game and has a big impact, a man with a familiar name sets a record, a trade that ended up being pretty one-sided, an expansion team sets a record, and a great defenseman sets a record in an interesting game.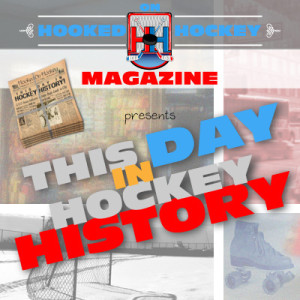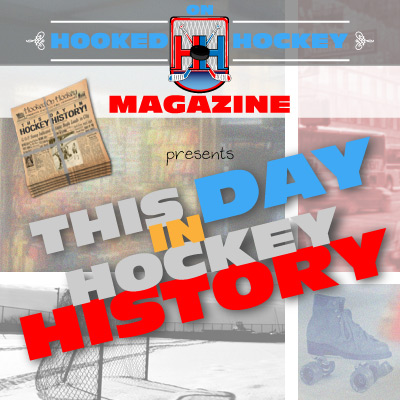 October 16, 1926 – After the Black Hawks, Cougars (Red Wings), and Rangers joined the league in 1926, the league realigned into two five-team divisions: Canadian (Canadiens, Maroons, Ottawa, Toronto and the New York Americans, who relocated from Hamilton) and American (Detroit, Chicago, Boston, Pittsburgh and Rangers). It was much simpler back then.
October 16, 1946 – Eighteen-year-old Gordie Howe scored his first NHL goal in his first career game, as Detroit tied Toronto, 3-3. Gordie also had two fights, but no assists to register a retroactive Gordie Howe Hat Trick in his first game.
October 16, 1973 – Linesman Neil Armstrong set an NHL record for most games officiated with 1,314, breaking linesman George Hayes' record, in a 3-2 Blues win at Detroit. Wow, he had time to officiate lots of hockey games AND go to the moon!
October 16, 1989 – The Devils traded Tom Kurvers to Toronto in exchange for their first-round pick in 1991. That pick ended up being the third overall pick, and the Devils used it to select Scott Niedermayer. What is it with the Leafs trading around first rounders that become top-five picks?
October 16, 2001 – In their second season, the Minnesota Wild tied the visiting Sharks 3-3 to improve their season record to 3-0-3, the best start ever by any expansion team in their second year in NHL history. Marian Gaborik led the scoring with a goal and two assists.
October 16, 2003 – In a 2-2 tie with the Leafs, New Jersey's Scott Stevens became the third NHL defenseman to play 1,600 NHL games. Sergei Brylin tied the game with two seconds remaining in regulation. The Devils outshot the Leafs 33-14.
Source: Hockey Hall of Fame