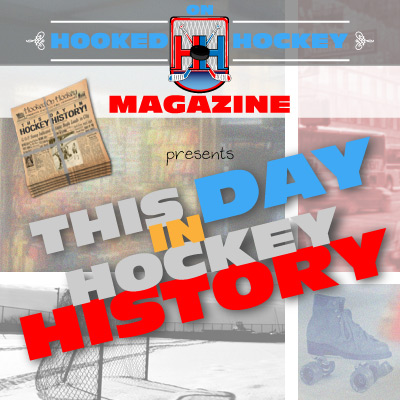 Today in hockey history, an Original Six makes a name change, Gretzky does something cool, a team gets thoroughly embarrassed, a historic team reaches a milestone, and a franchise wins its first game in dramatic fashion.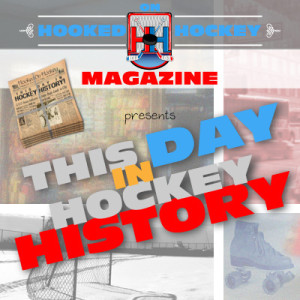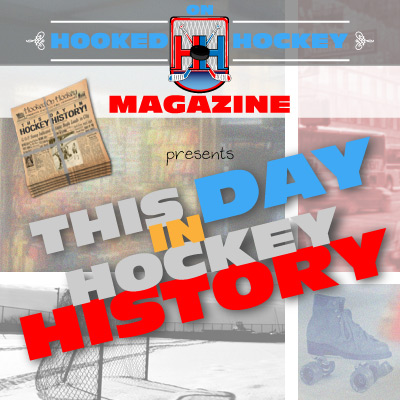 October 18, 1930 – After four years of existence, the NHL franchise in Detroit changed their name from the "Cougars" to the "Falcons." They'd change to permanently to the Red Wings just two years later. Good call. The change to the Falcons came from a poll conducted by newspapers, beating out the Trojans, the Wanderers, and the Magnetos. The Magnetos? What?
October 18, 1984 – Wayne Gretzky scored his 29th career hat trick to lead the Oilers to a 7-5 win over the North Stars. Yes, The Great One had already accumulated 29 three-goal games when he was just 24 years old, in his sixth NHL season.
October 18, 1984 – The Flyers beat the Canucks 13-2. OUCH! Thirteen goals??? How does that happen? And Vancouver scored only twice, adding up to an 11-goal deficit…they were outshot 58-19. Not one person on that team who could have felt good. Philly scored at least four goals in each period. Oh it got pretty rough too, obviously (check out the box score here).
October 18, 1986 – The Canadiens earned their 5,000th all-time NHL point by beating the Winnipeg Jets 5-3, bringing the franchise's 70-season record total to 2,174-1,290-653 in 4,117 games. That's good for winning percentage of .627, or two-thirds of all the games that didn't end in a tie.
October 18, 2000 – The Minnesota Wild won the first game in team history, thanks to the heroics of 18-year-old Marian Gaborik, who scored twice in the final 2:28 of the game to lead the expansion team to a 6-5 last-minute comeback victory over the Tampa Bay Lightning.
Source: Hockey Hall of Fame