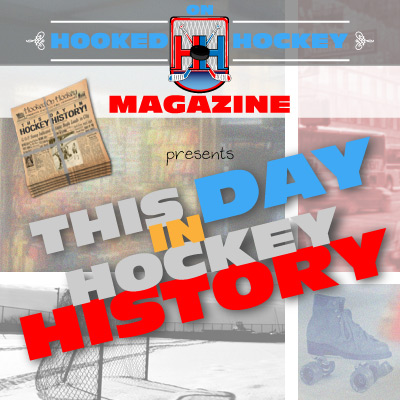 Today in hockey history, the Howe family does work, two teams record their first NHL wins, a silly record is set, a player makes his country proud, and fans get in on the action by setting an NHL record.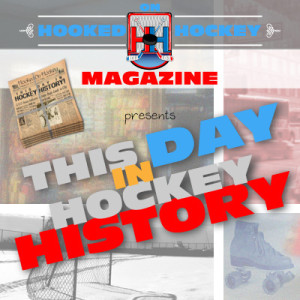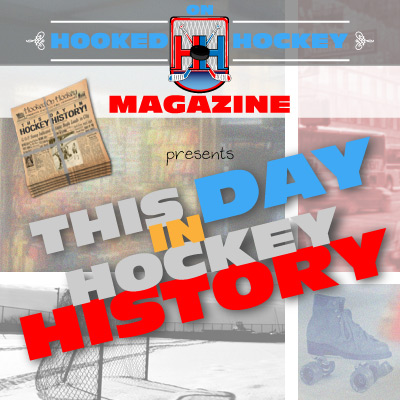 October 19, 1946 – Detroit's Gordie Howe picked up his first NHL assist and his first fighting penalty as the Red Wings lost 6-3 at Toronto. He fell a goal shy of completing his first Gordie Howe Hat Trick, though, which hadn't been invented yet anyway.
October 19, 1960 – Chicago rookie Reggie Fleming set an NHL record with 37 penalty minutes in a 2-0 loss against the Rangers at NY. How did he do it? With a minor, three majors, a misconduct, and a game misconduct. Hey, way to go!
October 19, 1966 – Gordie Howe, still with Detroit, played to mark his 21st consecutive NHL season, setting a record and passing Dit Clapper and Bill Gadsby. He honored himself with an assist in the Wings lost 6-2 to the Bruins.
October 19, 1979 – The Edmonton Oilers recorded their first NHL victory (after merging from the WHA), a 6-3 win over the Quebec Nordiques.
October 19, 1979 – Another Howe records history on this day: Gordie's son, Mark, scored the first two goals of his career en route to a 6-3 Whalers win over the Kings. It was the franchise's first NHL victory, marking another team that recently merged from the WHA to do so on the same day.
October 19, 1989 – Quebec's Peter Stastny scored an empty-net goal to become the first European player (and 24th overall in NHL history) to score 1,000 career points, coming in a Nordiques 5-3 win at Chicago.
October 19, 1992 – The NHL saw its largest crowd as 19,344 showed up to a North Stars game in Minnesota. Unfortunately, they also showed up to watch their home town team lose 5-3 to the Red Wings.
Source: Hockey Hall of Fame