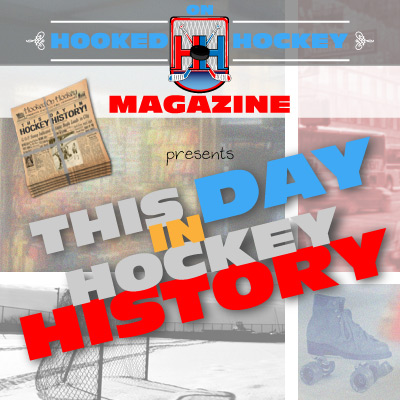 Today in hockey history, a player with what was apparently a strong All-Star Game performance, a team names a new captain that everyone regrets, a team extends an unbeaten streak, a great defenseman sets a record, a franchise plays its first game, and something good finally happens to a goalie.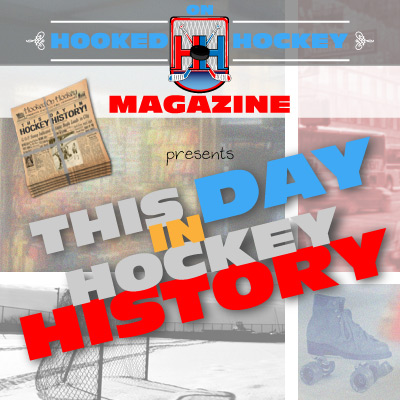 October 2, 1955 – Earl "Dutch" Reibel scored twice and added an assist to lead the Red Wings to a 3-1 win over the All Stars in the ninth NHL All Star Game, played in Detroit that year (remember, All-Star games back then were between the defending champs of the then six-team league against the All-Stars of the other five teams). Reibel set an NHL All-Star game record with 10 shots on goal, which makes one wonder, how did he only score twice on 10 shots in an All-Star Game?
October 2, 1997 – The day before their season opener, Vancouver Canucks named their new captain…and that player was…….Mark Messier. Yep, in a move all Canucks fans want to forget, Vancouver named Mark Messier captain just three years after he led the Rangers to a championship over his new team, and shortly after Messier helped get their previous captain, Trevor Linden, traded to the Islanders. Messier proceeded to suck for three years in Vancouver.
October 2, 1997 – The Bruins beat the Kings 6-5 in Boston to extend their opening game unbeaten streak to 11-straight years (9-0-2). I'm sure the fans enjoyed that.
October 2, 1999 – In his final season with Boston (traded midway through), Ray Bourque became the highest goal-scoring defenseman in NHL history when he scored his 386th career goal, passing Paul Coffey, in a 3-1 loss against the Hurricanes. Bourque finished his career with 410 goals and would win his first Stanley Cup with the Avalanche in 2001.
October 2, 1999 – The Atlanta Thrashers played their first regular-season game in franchise history, a 4-1 loss to the visiting Devils, before a crowd of 18,545 fans. The losses would continue, but the high attendance would not. Also, Kelly Buchberger, who was named the team's first captain a few days earlier, scored the first goal in Thrashers history – one of five career goals with the Thrashers…he registered 17 points in 68 with Atlanta before being traded. That's leadership right there.
October 2, 1999 – Now-hockey analyst Kevin Weekes recorded his first career win (as a goalie), a 2-1 Vancouver win over of the Rangers. The significance? He held a career record of 0-13-2 entering the game, meaning it took Weekes 16 decisions to record his first win. Ouch. At least he hung in there.
Source: Hockey Hall of Fame