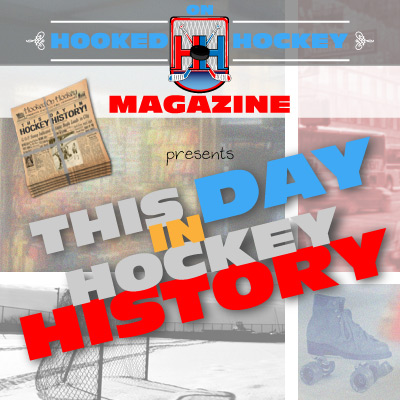 Today in hockey history, two teams reach big milestones, a player scores a lot of goals, an interesting goalie feat, a defenseman sets a record, and a ridiculous drought comes to an end.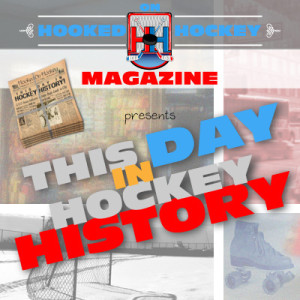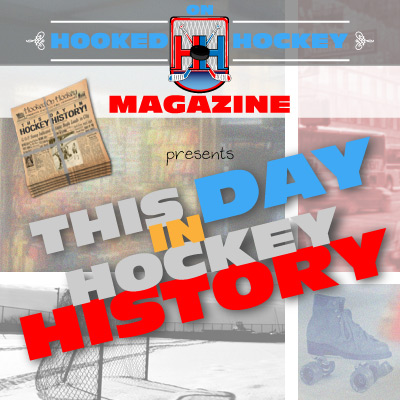 October 25, 1977 – The Bruins reached a milestone: 10,000 goals scored, but the best celebration they could come up with was a 4-4 tie against the Colorado Rockies. Rick Smith did the honor of putting that 10,000th goal in. At least it wasn't some random one-time wonder that scored two career goals with the Bruins; Smith played eight seasons in Boston (although he managed just 36 goals in that time).
October 25, 1990 – Brett Hull scored a hat trick in a Blues 8-5 win over the Leafs, making him the first player in St. Louis history to record back-to-back hat tricks. His previous hat trick actually came against the Leafs as well in the first half of a home-and-home.
October 25, 1991 – Vince Riendeau and Tim Cheveldae posted the first shared shutout in the Red Wings 65-year history, as Riendeau was injured at 7:09 of the second period and Detroit beat Toronto 4-0. Ah, there are the Leafs we know, being on the wrong side of records. The two goalies had to face just 13 shots combined to record the feat.
October 25, 1997 – The Canadiens reached 6,000 franchise points (in the standings) with a 4-2 win over the Senators, making them the first to reach that mark. It was just their 4,986th game. Math fun: that means they had a "career" winning/points percentage of 60.2%. That's not bad at all.
October 25. 2000 – Ray Bourque picked up two assists in a 2-1 Avalanche win over the Predators to give him 1,529 career points, making him the highest-scoring defenseman in NHL history. He passed Paul Coffey and added 50 more, and still sits atop that list with 1,579.
October 25, 2002 – Devils defenseman Ken Daneyko scored in a 2-1 win over the Sabers to end his NHL-record 256-game goal drought, which dated back to February 1999! That's three and a half seasons! He finished only slightly behind Bourque with 36 goals 142 assists, in 1,283 games. Despite that, his number 3 was still sent to New Jersey's rafters. Well they didn't pay him to score.
Source: Hockey Hall of Fame