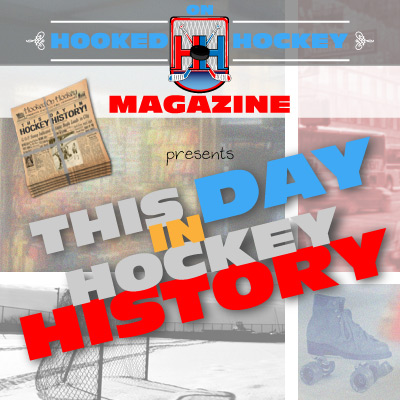 Today in hockey history, a team sets a nice record, a lot of goals are scored quickly, Gretzky (and a teammate) does some ridiculous things, a game with a strange finish, an important moment in the NHL's global history, a leader sets a record, and a team sets an interesting record.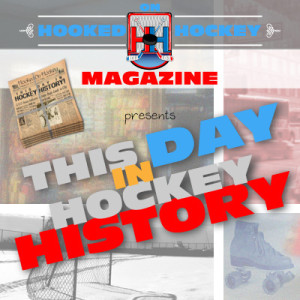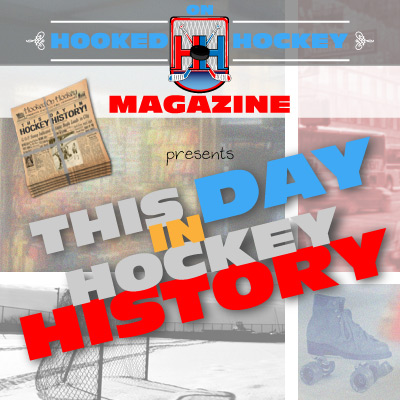 October 26, 1975 – The Sabres beat the Oakland Seals 3-2 to set an NHL record for consecutive wins at the start of a season with eight. The record was broken by the 1993-94 Maple Leafs, who won 10 straight.
October 26, 1982 – Buffalo and Montreal each scored five goals in the first period. Each (meaning the first ended at 5-5). And they were so impressed with each other's' skills (or ashamed at their own defensive skills) that they decided to slow down and end the game with a tie. 7-7 was the final.
October 26, 1984 – In an 8-2 Oilers win over the Kings, Wayne Gretzky picked up four assists in the second period, one shy of the NHL record for assists in a period (held by Dale Hawerchuk). Also, Jari Kurri scored twice and added three assists in the same period (five points), which was also just one shy of the record for points in a period (held by Bryan Trottier).
October 26, 1984 – The Red Wings scored three empty net goals in a 7-3 win over Buffalo. You'd think the Sabres would eventually just kinda give up.
October 26, 1989 – Sergei Mylnikov became the first Soviet goalie to play in an NHL game, making 31 saves as his Nordiques lost 4-2 at Boston. Pretty monumental moment.
October 26, 1990 – In a 6-2 Kings loss to the Jets, Wayne Gretzky became the first player in NHL history to record 2,000 points! His totals were 684 goals and 1,316 assists in just 857 games. That's absurd; that's more than an average of two points per game! He's currently the only player to have reached that milestone, and his 2,857 career points are nearly 1,000 more than second place (former teammate Mark Messier, 1,887).
October 26, 1997 – Prepare yourself: More Gretzky. The Great One recorded two assists in his Rangers 3-3 tie with the Mighty Ducks, giving him the same number, and then more (with his second assist) of assists as anyone else had total points! He reached 1,851 assists, and the second-highest point total was Gordie Howe's 1,850. That Gretzky was something.
October 26, 1997 – Steve Yzerman passed Alex Delvecchio as the longest serving captain in NHL history at 11 years and 12 games, as the Red Wings improved their road record to 6-0-0 since the start of the season with a 5-1 win at Vancouver. What's interesting is that they were both captains of the Red Wings (both career Red Wings).
October 26, 2002 – The Blues became the first team in NHL history to win four straight games with four different goaltenders, as Fred Brathwaite led them to a 4-3 overtime win at Calgary. That's pretty neat.
Source: Hockey Hall of Fame