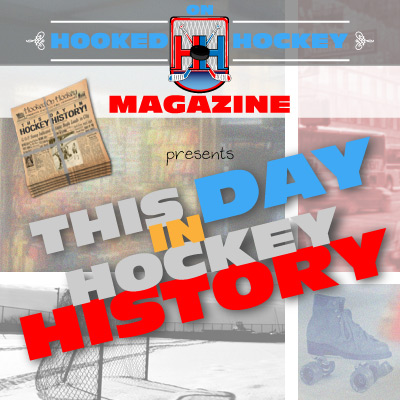 Today in hockey history, a great is born, another great becomes the first to reach an impressive milestone, a team gets embarrassed, a foreign player makes his way to the NHL, and a goalie does something fun.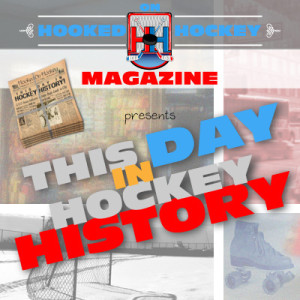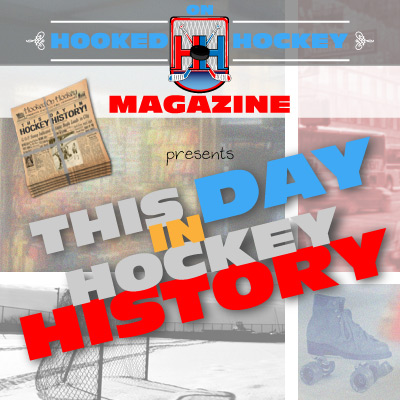 October 29, 1953 – Hall of Famer Denis Potvin was born in Ottawa, Ontario. Potvin is considered one of the greatest defensemen of all time, amassing 310 goals and 742 assists for 1,052 points (in 1,060 games, so just under a point per game), which were all records for defenseman at the time. He played his entire career with the Islanders, winning four Cups during their dynasty run from 1980-83.
October 29, 1970 – In a 5-3 Red Wings win over the Bruins, Gordie Howe recorded two assists (and scored a goal) to become the first player in NHL history to reach 1,000 career assists! Way to go, Mr. Hockey!
October 29, 1981 – Teammates Mike Foligno and John Ogrodnick each scored a hat trick for Detroit! So that's six goals right there, which is already a lot, but the Wings would score six more in their 12-4 blowout of the Calgary Flames. Yikes.
October 29, 1986 – Two hours before their game against Montreal, the Sabres announced that defenseman Uwe Krupp, who had just won a championship with his German team (in the Eishockey-Bundesliga league, now ceased), had been cleared by the International Ice Hockey Federation to play in the NHL. After being discovered by head coach and GM Scotty Bowman, Buffalo had selected him with the 214th pick in the 1983 draft. Krupp is the second German player to have a significant NHL career, and the first to win a Stanley Cup (doing so with the Avs in 1996).
October 29, 1992 – Rangers goalie Mike Richter picked up two assists in a game against the Nordiques, which is pretty impressive for someone who plays a position based in a small half-circle. He assisted on 66 percent of his team's goals, but unfortunately, his Rangers lost 6-3. Guess he should have been more focused on playing goalie instead of playing forward.
Source: Hockey Hall of Fame