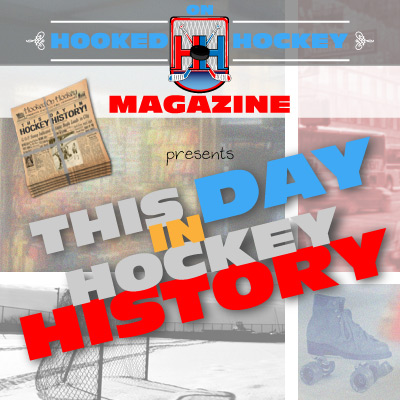 Today in hockey history, a rookie immediately lets everyone know who he is, a coach makes history partially due to his own incompetency, an incredible feat is accomplished by four players, a team sets a record, and a team ends one of the most absurd streaks in NHL history.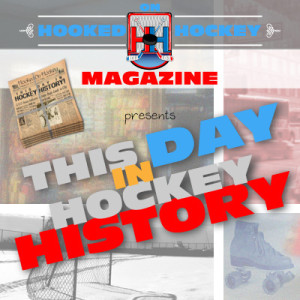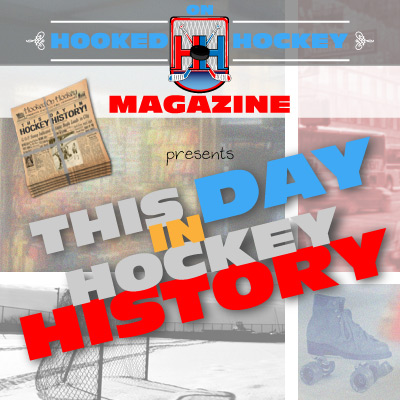 October 30, 1943 – Maple Leafs Gus Bodnar set an NHL record for fastest goal by a rookie in his first game, scoring just 15 seconds into his first shift! And he wasn't done – he'd add another goal and an assist in Toronto's 5-2 win over the Rangers. He finished his rookie year with 62 points (22 goals) in 50 games. Now that's how you start a career.
October 30, 1971 – Coach Fred Glover, after being fired earlier by the California Golden Seals just three games into the season (0-2-1), showed up his former team by becoming the first man in NHL history to coach two teams in one season after the Kings gave him a contract 12 days after being fired. He led the Kings to a paltry 18-42-8 record during his tenure. Oh, then the Seals re-hired him the following year. He went a combined 25-77-21 before being fired again two-thirds through his second season in his second stint. Guess they didn't learn.
October 30, 1983 – A truly historical moment was made in a game between the Flyers and Islanders. New York's Duane Sutter and Brent Sutter laced 'em up to face Philadelphia's Rich Sutter and Ron…yep, Ron Sutter. That's right, FOUR Sutter brothers played in the same game! And that was obviously the first time that happened. Rich and Ron were actually twins. There were six Sutter brothers in the NHL, and Darryl (current coach of the Kings) and Brian were the odd siblings out. What a hockey family! Oh, the Duane/Brent and the Islanders won 6-2.
October 30, 1993 – The Dallas Stars beat the Senators 6-5 in overtime. Surely that's significant somehow, right? Yep; the win ended a 41-game overtime winless streak (regular season); the Stars were 0-8-33 in that span. That means in 330 minutes (plus however long the eight losses were) of overtime play, the Dallas Stars failed to score a goal. That's more than six regulation games! How the heck does that happen??? The embarrassing streak dated back nearly four years to December 31, 1989. Nearly four seasons without a single overtime win. Wow. Do I even need to add that it was a record?
October 30, 1998 – In a 2-2 tie against the Canucks, the Penguins set an NHL record by scoring their ninth and 10th consecutive power play goals. They broke the record of eight straight set by Buffalo in 1991-92.
Source: Hockey Hall of Fame