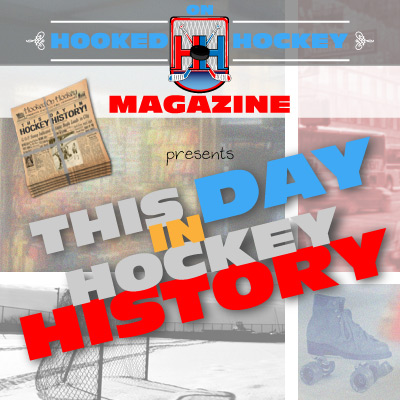 Today in Halloween hockey history, a Montreal great starts his career, Gretzky does work and his rival for greatness beings a streak, a coach sets a record, and a team continues an impressive streak.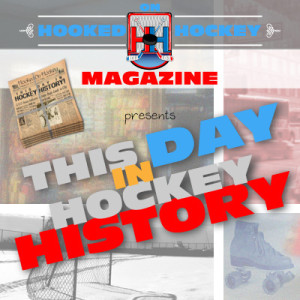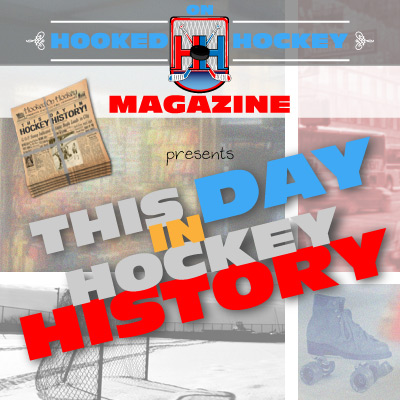 October 31, 1942 – Montreal's Maurice Richard played his first NHL game and picked up his first NHL point just 36 seconds into the game in a 3-2 win over the Bruins. There would be more where that came from.
October 31, 1981 – Wayne Gretzky scored four goals for his seventh career hat trick. And he was just 20 years old at the time! Gretzky become the first player in league history to reach that mark before hitting the age of 21. His four goals helped the Oilers to an 11-4 rout of the Nordiques. Exactly eight years later, then with the Kings, The Great One picked up his 46th career hat trick in an 8-4 win over the Penguins. Yes, Gretzky scored three or more goals in 46 games, which was nearly six percent of his games at five hat tricks per season.
October 31, 1989 – In that very same game where Gretzky picked up his 46th career hat trick, another great was making history: Mario Lemieux picked up two assists in the first game of a 46-game point scoring streak (a Pittsburgh record). Pretty interesting the number 46 is used twice here…coincidence? Or Halloween sorcery???
October 31, 1995 – Montreal's Mario Tremblay set an NHL record for best start for a new coach with his sixth straight win, as the Canadiens beat Boston 3-1. Tremblay broke the mark of five straight wins shared by Bep Guidolin (1973) and Marc Crawford (1995, interestingly the same year). Tremblay couldn't capitalize on his early success though, as he lost in the first round of the postseason in each of his only two years.
October 31, 2003 – The Canucks became the second team in NHL history to score the first goal in each of their first 11 games, as they beat the Coyotes 4-1. Not bad.
Source: Hockey Hall of Fame