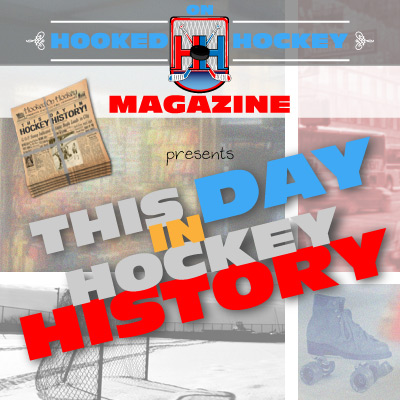 Today in hockey history, a streak that will never be broken begins, a rookie has an impressive debut, a coach sets a record then breaks his own record, an player with an inspiring performance, a shutout is recorded, and a record-breaking outdoor game takes place.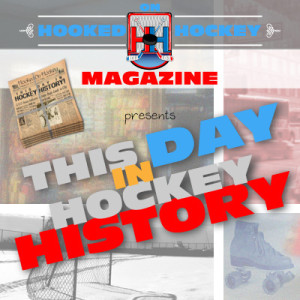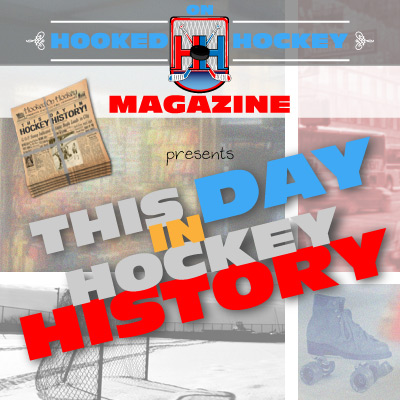 October 6, 1955 – Detroit goaltender Glenn Hall began an NHL-record 502 complete-game streak, which also means that he started every game during that streak, playing all 60 minutes of a 3-2 Red Wings loss to the Black Hawks. Coincidentally, his streak ended seven years later when he was on Chicago's squad.
October 6, 1976 – Minnesota North Stars rookie Roland Eriksson tied an NHL rookie record with four assists in his first NHL game, athough his team lost 6-5 to the Rangers. He tied the mark set in 1953 by Detroit's Earl "Dutch" Reibel.
October 6, 1989 – Roger Neilson became the first man in history to coach five different NHL teams, leading the Rangers to a 4-1 win over the Jets. Exactly four years later (1993), he'd become the first man to coach six different teams, as he led the Panthers to a 4-4 tie at Chicago, which was also the Panthers first regular-season game in history.
October 6, 1996 – Tony Granato, having undergone career-threatening brain surgery in February of the same year, scored a hat trick in the second game of the season on his new team, the Sharks, in a 7-6 OT win against his former team, the Kings (spent seven seasons there). Granato scored 25 goals that year and was awarded the Bill Masterson Memorial Trophy for dedication and perseverance to hockey.
October 6, 2001 – Dwayne Roloson made 39 saves in his debut with the Wild to record the shutout, and the tie. Yep, his team mustered only 16 shots and couldn't score, giving Roloson a 39-save shutout tie.
October 6, 2001 – Michigan State tied Michigan 3-3 (NCAA hockey) an outdoor game at Spartan Stadium in East Lansing, Michigan in front of a record-breaking crowd – 74,554 fans attended the game, in freezing temperatures and 30-mph winds, breaking a record that had stood for 41 years.
Source: Hockey Hall of Fame