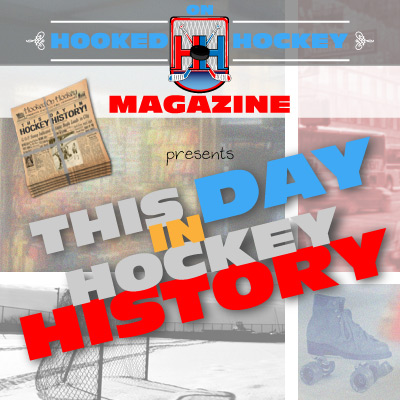 As we browse the period around where many NHL seasons started throughout history, days are packed with facts. Today in hockey history, a couple of teams each play their first game, a team wins their first game, a recognizable name records an impressive feat, a few Gretzky facts (because I know how much you missed those), a big trade, a record is set that's neither good nor bad, an extraordinary accomplishment, and a rookie sets a first and immediately helps his new team. Phew.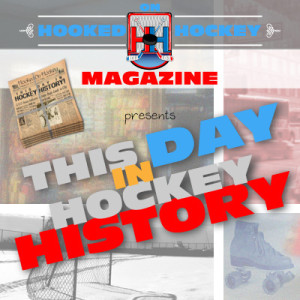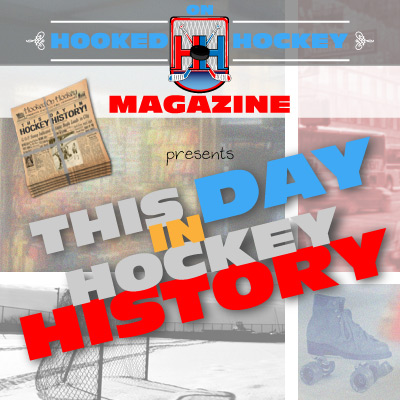 October 9, 1970 – The Vancouver Canucks played their first NHL game before a crowd of 15,062, a 3-1 loss to the LA Kings.
October 9, 1980 – Hartford's Mark Howe (son of Gordie Howe) became the first defenseman in NHL history to score two shorthanded goals in one game. That's embarrassing for the other guys, well except for the fact that they made up for it by scoring eight times. The Whalers lost 8-6 (14 goals!) in St. Louis, despite the efforts of Howe, who completed the game with his first NHL hat trick.
October 9, 1980 – The Calgary Flames played the first game in team history, although it wasn't the first in franchise history – they had moved from Atlanta in the offseason. The Flames tied the Nordiques 5-5 at home. Don't worry, Atlanta, you'd get another team in 17 years…and then lose that team 14 years later.
October 9 – I bet you missed all those Gretzky facts during the summer. You know, the ones that made every other player look like John Scott…a few things for Wayne on this day:
1982 – The Great One scored twice (and added an assist) to give him 200 career NHL goals….in his 242 game. Yep, he averaged close to a goal per game for the first few seasons of his young career. There would be more to come. The Oilers beat the Canucks 6-3.
1993 – Gretzky scored two goals and four assists for six points to help the Kings to a crazy 10-3 win against the Red Wings. Tomas Sandstrom had six assists to tie a team record and defenseman Dominic Lavoie scored the only hat trick of his career…I'm sure Wayne helped with both those.
2002 – Gretzky's iconic #99 was retired by the Kings in a pre-game ceremony before a 4-1 opening night victory against the Coyotes, the team he actually owned a 10% stake in (and would coach for a few years). His number was actually retired league-wide in 2000.
October 9, 1986 – Kings center Marcel Dionne became the second player in NHL history to record 1,600 NHL points, as he picked up two assists in a 4-3 loss to St. Louis. He's probably not the person you'd think to accomplish that feat.
October 9, 1993 – The Florida Panthers recorded their first victory in team history, 2-0 over their state rivals, the Tampa Bay Lightning. John Vanbiesbrouck recorded his 17th career shutout before a record NHL crowd of 27,227 at St. Petersburg (Tampa Bay).
October 9, 1996 – The Red Wings traded Keith Primeau, Paul Coffey, and a first-round draft pick (some big names there( to the Whalers for the great Brendan Shanahan (and Brian Glynn). Shanahan played with the Wings for nine seasons and won three Cups.
October 9, 1997 – The Rangers became the first team in NHL history to tie their first four games of the season when they battled to a 1-1 draw against the Flames. I don't think many people actually hated ties that much before the institution of the shootout, but if my team tied its first four games I'd be begging for a shootout.
October 9, 2003 – Nashville rookie Jordin Tootoo became the first player of Inuit descent to appear in an NHL game, and his Native American blood helped the Predators end a 15-game winless streak dating back to the previous season, a 3-1 win over the visiting Mighty Ducks.
Source: Hockey Hall of Fame