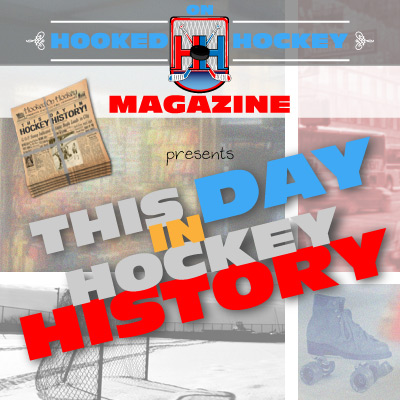 Today in hockey history, a Hall-of-Famer is born, the Hall inducts a new class, a team gets a new GM who turns the franchise around, and a relatively new team names their captain who has served the role since.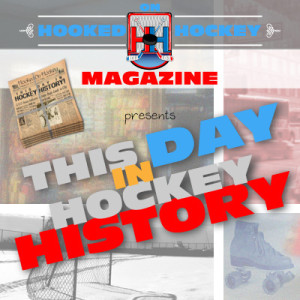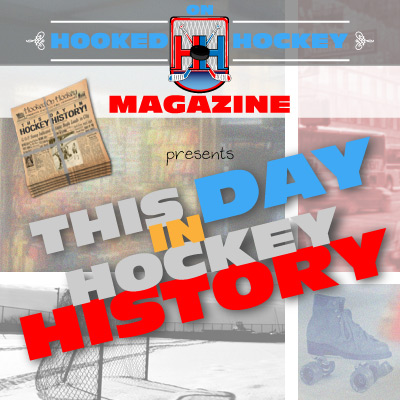 September 10, 1966 – NHL center Joe Nieuwendyk was born in Oshawa, Ontario. Nieuwendyk is one of ten players credited with winning the Stanley Cup as a player on three different teams: Calgary (1989), Dallas (1999), and New Jersey (2003), winning the Conn Smythe with the Stars (21 points in 23 games). He also won Gold with Team Canada in the 2002 Winter Olympics. His best years were probably his younger days in Calgary: he scored 51 goals in each of his first two full seasons and 45 in each of the two years after that, winning the Calder in 1988. Nieuwendyk put up an impressive 1,126 points in 20 seasons (1,257 games). He retired in 2006 and served as the GM of the Stars from 2009-2013, and was inducted into the Hall in 2011.
September 10, 1986 – The Hockey Hall of Fame inducted its newest members: Leo Boivin, Dave Keon, Serge Savard and builder William Hanley.
September 10, 1987 – Lou Lamoriello, who had been named president earlier in the offseason, took over as general manager of the New Jersey Devils and immediately turned the franchise around. In his first year as GM, he took the franchise (includes the Kansas City Scouts and Colorado Rockies) to their first winning season since, well ever, and the franchise dates back to 1974 (that's 13 seasons without a single winning season). And Lamoriello hasn't looked back. He's still currently the GM of the team and has been since taking over 24 seasons ago (2004-05 lockout took away one season), failing to miss the playoffs just three times in that span. In that time, he's reached the Stanley Cup Finals twice, winning Cups in 1995, 2000, and 2003 (losing in 2001 and 2012). He's regarded as one of the best GMs in the game today.
September 10, 2003 – The Coyotes named Shane Doan as the new captain, the third in Phoenix's history (dating back to 1996) and the 15th in franchise history (dating back to Winnipeg). Doan has played his entire career with the franchise, a whopping 1,246 games so far, the only player (that's played a significant amount of time) to do so. Ten years later and he's still captain, although trade rumors are always abundant.
Source: Hockey Hall of Fame
Love Reading About Hockey?

Subscribe to keep up-to-date with the latest and most interesting hockey news!
| | |
| --- | --- |
| | We hate spam just as much as you |