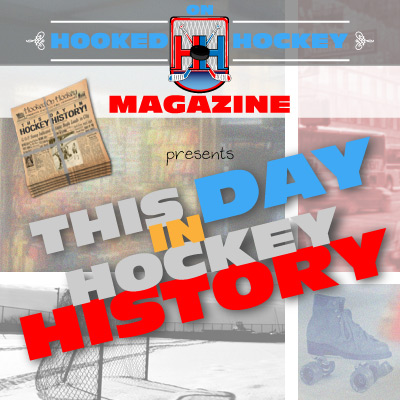 Today in hockey history, the creation of the Hall of Fame gets underway, the NHL announces an expansion, an overseas exhibition takes place, the Hall announces a new class, and a new team plays its first (preseason) game.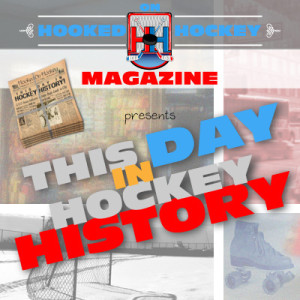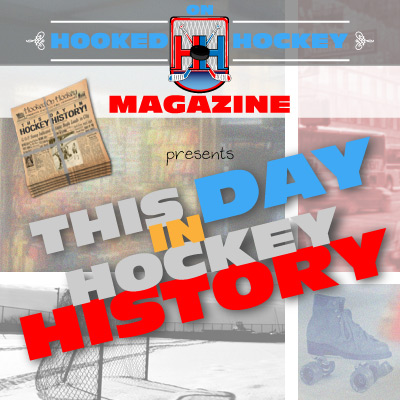 September 11, 1943 – The makings of history were about to begin! The NHL approved a proposal for the Hockey Hall of Fame as presented by founder James T. Sutherland. The first class to be honored would take place two years later. The Hall would not have a permanent physical location until 1961 when it was built in Toronto.
September 11, 1969 – The NHL announced that the league would be expanding by two teams for the 1970-71 season! One franchise was already established as Vancouver (who had bidding for a team for a while), and the other was to be determined; possible candidates were Atlanta, Baltimore, Buffalo, Cleveland, Kansas City, or Washington. Buffalo was eventually chosen, although Washington and Kansas City (now the Devils) would each get a franchise in 1974 (the Capitals first season was the worst in NHL history). Atlanta actually received a franchise in 1972 (the Flames), although they'd move to Calgary in 1980 (and would be awarded another franchise in 1999).
September 11, 1993 – The Maple Leafs and Rangers played the first of two preseason exhibition games at Wembley Arena in London, England. The Rangers would win 5-3, and they'd also win the next game two days later 3-1. London must have been lucky, as New York would win their first Cup in 54 years that season.
September 11, 1995 – The Hockey Hall of Fame announced its newest members: Larry Robinson, Fred "Bun" Cook, Bill Torrey, and Gunther Sabetzki.
September 11, 1999 – The Atlanta Thrashers played the first preseason game in franchise history, a 3-1 victory over the Nashville Predators. That was about as good as it got that year (or any other year really), though. They posted an embarrassing 14-57-7-4 record in their inaugural season, good for last in the division (getting the second overall pick in the 2000 Draft, taking Dany Heatley). They let up 313 goals in 82 games, scoring just 170, making for a goal differential of -143. Ouch.
Source: Hockey Hall of Fame