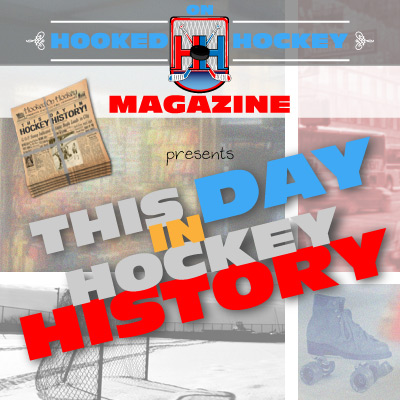 Today in hockey history, the NHL makes a change to apparel that was absolutely for the better, a team changes its name and ends up being a curse, a fun rule change, and two Hall of Fame classes are inducted.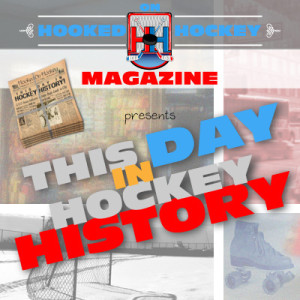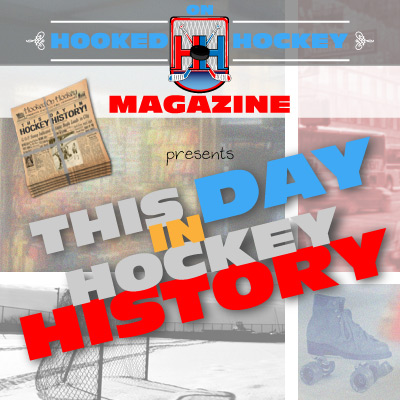 September 12, 1940 – The NHL Board of Governors eliminated the requirement that players must wear only jersey numbers 1-19, allowing players to wear numbers 0-99. A decision that makes all kind of sense, especially now that teams retire numbers. Could you imagine if the Montreal Canadiens, who currently have 17 numbers retired, were only allowed to give numbers 1-19? Two players would get whole numbers and the rest would be decimals or fractions. The league might have to expand to three-digit numbers within the next hundred years or so at the rate numbers seem to be retired.
September 12, 1941 – The New York Americans changed their home city designation from "New York" to "Brooklyn." The team was suspended and disbarred before they ever had a chance to actually play in Brooklyn, playing just one years as the Brooklyn Americans. Red Dutton, the owner of the team, had changed the name in anticipation of a move, but the team suspended play in 1942 in the midst of World War II and they never returned to action. Dutton actually served as league president from 1943-46 after former president Frank Calder suddenly passed away. He resigned after his bid for a new arena in Brooklyn was denied after being told it would become a reality, and the team officially folded in 1946.
September 12, 1941 – The NHL altered the rules for penalty shots, creating two different events: a "major" penalty shot, which is the one-on-one breakaway we see today, and "minor" penalty shots. Under the new rules, a minor shot would have the player shoot the puck from a line 28 feet away from the net, similarly to a penalty kick in soccer. I'm not sure when it reverted to its original/current rules, but it seems like it'd be pretty difficult to score on a standing shot.
September 12, 1979 – The Hockey Hall of Fame inducted its newest members: Bobby Orr, Harry Howell, Henri Richard and builder Gordon Juckes. Age just age 31, Orr was the youngest member to ever be inducted into the Hall. Henri Richard holds the record for most Cups won as a player with a ridiculous 11 (all with the Canadiens).
September 12, 1985 – The Hockey Hall of Fame inducted another class: Gerry Cheevers, Bert Olmstead, Jean Ratelle, John Mariucci and Rudy Pilous.
Source: Hockey Hall of Fame
Love Reading About Hockey?

Subscribe to keep up-to-date with the latest and most interesting hockey news!
| | |
| --- | --- |
| | We hate spam just as much as you |