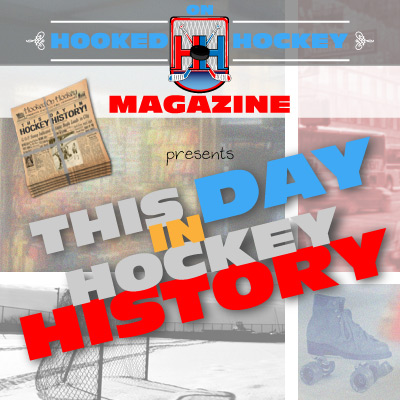 Today in hockey history, a man who's regarded as one of the best coaches in the game today is born, a record-breaking game takes place in a city you definitely wouldn't guess, a player's debut marks an interesting moment, and a new franchise plays its first game.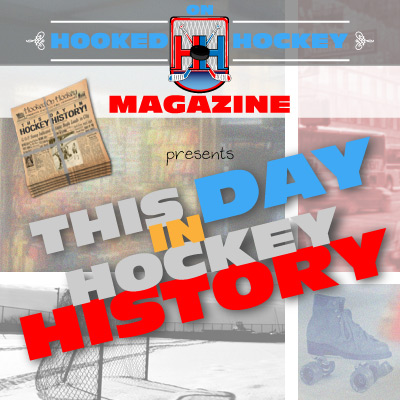 September 19, 1970 – Dan Bylsma was born in Gran Haven, Michigan. Bylsma had a very interesting start to his successful coaching career. In 2009, he was hired midway through the season as the new coach of the Penguins for his first-ever NHL coaching gig, replacing Michel Therrien, making him the youngest head coach in history (39). Four months later, he was on a float going through Pittsburgh as a Stanley Cup Champions. He was the first coach to ever win a championship after being hired midway through the season. He also had the second-best record of any coach through their first 25 games at 18-3-4. That's how you start a career.
September 19, 1990 – The Penguins beat the L.A. Kings 5-3 in an exhibition game in St. Petersburg, Florida, in front of 25,037 fans, the largest crowd for an NHL game up until that time. You heard that right: In the NHL's 80-year history, the city that hosted the game with the most fans was in Florida. Although, no Florida teams were actually playing in that game (the Lightning would begin play in St. Petersburg two years later), because a game featuring the Panthers might have looked something like this.
September 19, 1992 – Eric Lindros made his NHL debut with the Flyers against, ironically, the Quebec Nordiques (a goal and an assist in Philly's 4-3 win), the team that originally drafted him first overall in 1991. Lindros was adamant that he would never play a game for the Nordiques, but Quebec drafted him anyway, and, rather than trading him right away, the Nordiques decided to refuse him the chance to play in the NHL unless he played for their team. Obviously, the most-hyped young star not playing was bad for the league, so the NHL stepped in and nudged them to make a trade. They moved him to the Flyers in 1992 for a return that helped the franchise win Stanley Cups in 1996 and 2001 (as the Colorado Avalanche), including Peter Forsberg and two first-round picks.
September 19, 1998 – The Nashville Predators made their NHL debut, a 4-2 preseason win over the Panthers in a game that was actually played in Huntsville, Alabama (hockey in Alabama???). Marian Cisar scored the franchise's first goal (though he didn't score a regular-season goal with the team until 2000).
Source: Hockey Hall of Fame