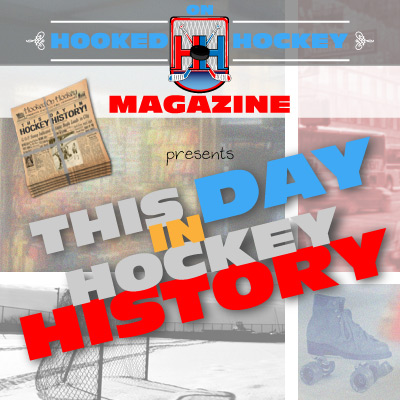 We were starting to get to some action, but now we're back to not much – today in hockey history, a former goaltender plays in net for a preseason game for a team he was coaching that helps lead to his successful un-retirement, and the Hall of Fame inducts a new class.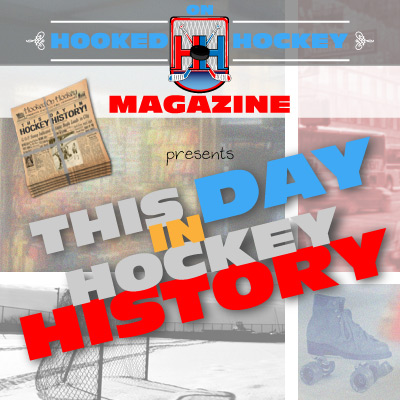 September 21, 1967 – Goaltender Jacques Plante, who had retired in 1965, played in net for the California Seals in an exhibition game, a 3-3 tie against the Los Angeles Kings in Port Huron Michigan. Plante actually signed on as the coach for the Golden Seals and never suited up for a game during the actual season with the team. The following season, he returned to play the goaltending position full time, and, along with fellow netminder Glenn Hall, won the Vezina Trophy (back then awarded to the goalies that played on the team that let up the fewest goals, now the William M. Jennings Trophy) and helped lead the Blues to the Stanley Cup Finals, where they were swept by the Canadiens. Plante led the league in GAA that year (1.96). He retired in 1965 because of injury and health problems along with his wife being ill, but he clearly retired too early. He played seven more seasons after retiring (including that 1968-69 run). That has to be close to a record for most seasons played after "retiring," for hockey at least (I think football's Brett Farve holds that honor, if not he certainly holds the record for most "retirements").
September 21, 1992 – Marcel Dionne, Lanny McDonald, Bob Gainey, Woody Dumart, and Keith Allen were inducted into the Hockey Hall of Fame. Dionne, whose nickname is apparently "Little Beaver," is fourth on the all-time goal-scoring list with 731 and fifth in points with 1,771. Since being inducted, Gainey, who was another player who won a bunch of Cups as a career Montreal Canadien (five), has since GMed 17 teams (leading the Stars to a Cup in 1999) and coached eight. Dumart ("Porky") actually retired way back in 1954 as the Bruins leader in goals by a left wing (now fourth in that category as well as in games played). Keith Allen has the unfortunate curse of having the same name as an actor.
Source: Hockey Hall of Fame