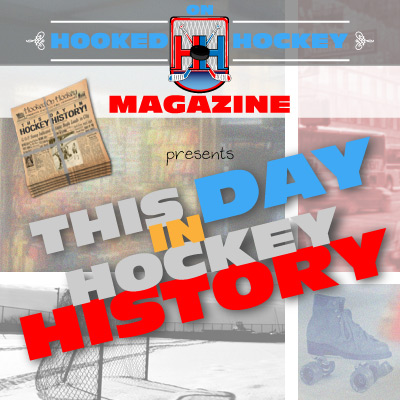 Today in hockey history, the league makes a drastic change that we've all become accustomed to nowadays, a team relocates, a great American goalie is born, a very significant international game is played, and the Hall of Fame inducts a stacked class.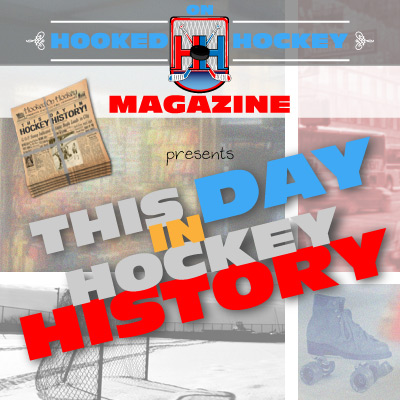 September 22, 1934 – The NHL issued its first salary cap! At the annual board of governors meeting, the league agreed that salary limits for all clubs in the 1935 season would not exceed $62,500, with an individual salary limit of $7,000 for any one player. Yeah, just for reference, the salary cap this year is $64.3 million – more than 100 times the cap instituted in 1934.
September 22, 1934 – The Ottawa Senators franchised moved to St. Louis and became the Eagles. Fyi, the Ottawa Senators team that exists today is completely independent from the franchise that won four Cups way back in the day. Anyway, the Eagles went 11-31-6 in their first season, scoring just 84 goals (fewest) while allowing 144 (second highest, behind the Canadiens by one goal). Yeah, they averaged 1.75 goals per game while allowing an average of an even 3 goals. As the team showed no sign of success, ticket prices got lower and lower until they eventually reached zero. Yep, the St. Louis Eagles folded after just one season of play.
September 22, 1996 – Goaltender Mike Richter born in Philadelphia, Pennsylvania, making it a bit ironic that he spent his entire career in New York as a Ranger. He won a Stanley Cup with the team in 1994 and holds the team's goaltending record for wins with 301 (likely to be surpassed by Henrik Lundqvist, who has 276 wins, this year). Richter is also third on the list of American-born players in the same amount of wins and in games played (666, creepy).
September 22, 1972 – Canada and the Soviet Union played the first of four games of the Summit Series in Moscow, with Team USSR taking Game 5 by the score of 5-4. The previous four games had been played in Canada (Winnipeg, Vancouver, Toronto, and Montreal). Canada would end up winning the series 4-3-1.
September 22, 1983 – Bobby Hull, Stan Mikita, Ken Dryden, and Boston's Harry Sinden (builder) were inducted into the Hockey Hall of Fame. Now that's one heck of a class.
Source: Hockey Hall of Fame