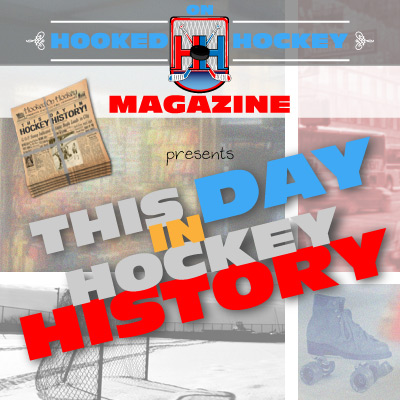 Today in hockey history, two new teams buy entire rosters, the Board of Governors makes a few rule changes, a significant game is played, and two players who are almost literally inseparable are born.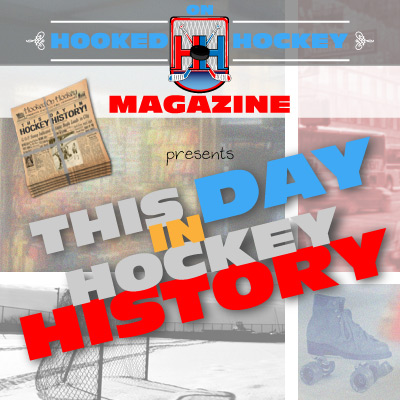 September 26, 1925 – The New York Americans, a new team entering the NHL purchased the roster of the Hamilton Tigers for $75,000. The Tigers had just dropped out of the league because of financial issues. In fact, the first-ever players' strike occurred the previous season when the Tigers players, who had managed first place in the NHL, refused to play any postseason games because they did not receive any extra payment from the six extra regular-season games (24 the year prior). Also, at the same time, the new Pittsburgh team (the Pirates) bought out the Pittsburgh Yellow Jackets of the U.S. Amateur league.
September 26, 1926 – During the NHL annual governors meeting, it was decided that blue lines would be measured 60 feet from each goal line instead of 20 feet from the center of the rink. The idea was to widen the neutral zone, thus decreasing the number of offside calls, although it shrunk the offensive zone.
September 26, 1931 – The NHL Board of Governors increased the regular-season schedule from 44 games to 48 games. I CAN'T IMAGINE HOW IT MUST HAVE FELT TO WATCH A 48-GAME SEASON.
September 26, 1972 – Team Canada won Game 7 of the historic Summit Series against the Soviet Union, played in Moscow, by the score of 4-3. Paul Henderson scored with just two minutes left in a tie game, and Phil Esposito scored twice. The win tied the series at 3-3-1, making the next game the decisive one, assuming it didn't end in another tie. Henderson, who described his goal as the one that gave him the most personal satisfaction in his career, would soon retract that statement…
September 26, 1980 – The Sedin twins were born! Momma Sedin gave birth to the identical Daniel and Henrik in Örnsköldsvik, Sweden (Henrik was first by six minutes). It's almost impossible to talk about one Sedin without talking about the other. They've played virtually their entire careers together, starting from youth hockey to Modo Hockey Club of the Swedish Elite League. Even their NHL contracts have been identical! Yep, everything they've done has been exactly the same. Everything.
Source: Hockey Hall of Fame