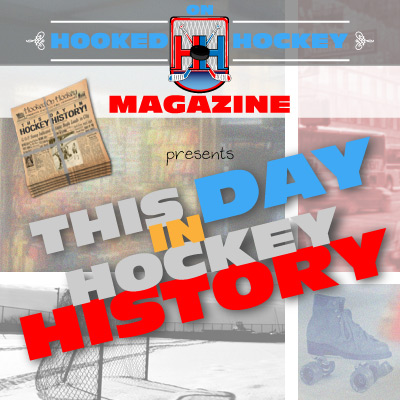 Today in hockey history, a very tiny person is born, an important rule is made, a team plays its first game in its first (and current) arena, and an exhibition game is played in a non-traditional location.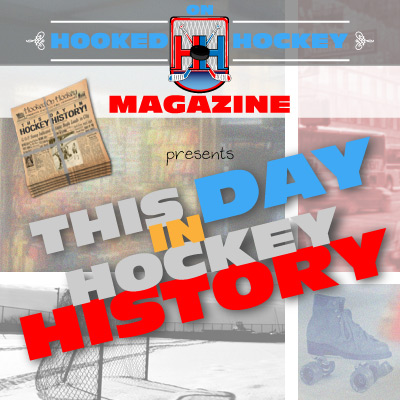 September 27, 1885 –Tommy Smith born in Ottawa, Ontario. You may have never heard of him, but he's a Hall of Famer (inducted posthumously) whose most significant attribute was that he stood at a paltry 5 feet-4 inches (1.63m for our non-American readers). He weighed just 150 pounds, but he still found a way to be a star in pro hockey, mostly in the National Hockey Association, the NHL's predecessor. He played on 16 different teams over the course of 15 seasons, winning two Stanley Cups (yes, it existed before the NHL). We don't have any 5'4" guys in the league anymore, but there are some very successful small players, such as Martin St. Louis, who just won the Art Ross at 5'8", Brian Gionta, who captains the Montreal Canadiens at an even-shorter 5'7".
September 27, 1930 – The NHL Governors passed a new rule: "The puck must be propelled into the attacking zone before any player of the attacking side can enter that zone." Also known as "offside(s)," it's a necessary rule that we sometimes hate.
September 27, 1972 – The first NHL game at the Nassau Coliseum, home of the Islanders was played on Long Island in New York. Attendance reached 11,053 for the cross-town rival Rangers 6-4 preseason win. The Islanders still play in what is affectionately known by Rangers and Devils fans as "The Mausoleum," although the Isles will move into the much nicer (and weirder) Barclay's center as a part of their move to Brooklyn, New York.
September 27, 1991 – Las Vegas, Nevada held an exhibition game: The crowd of 13,000 saw the Kings beat the Rangers at Caesar's Palace Hotel. Not a terrible venue for an exhibition game, but probably not an ideal location for an NHL club.
Source: Hockey Hall of Fame