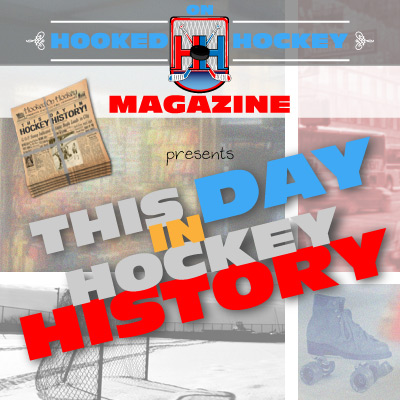 Two pretty exciting events today in hockey history: a player signs a groundbreaking deal that would set the precedent for years to come, and two teams swap superstars entering their prime as the result of some interesting free agency.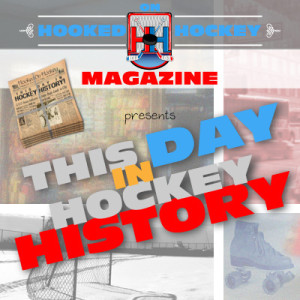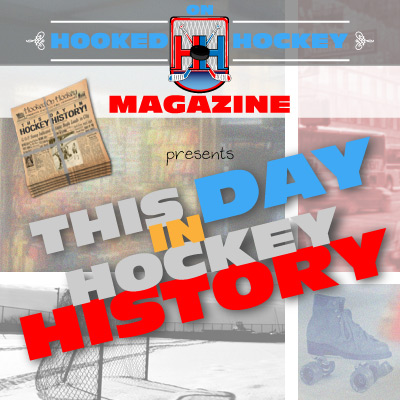 September 3, 1966 – Bobby Orr signed his first NHL contract, a two-year deal, and the biggest salary in the league at that time – a whole $70,000 (U.S.)!!! And that's total for the two years. Money was worth more back then (about seven times more). Plus, the league wasn't nearly as big as it is now. There was no limit on rookie signings as there are now (entry-level contracts), and rookie salaries were typically under $10,000. Orr also received a $25,000 signing bonus. The negotiations were also groundbreaking. Orr was originally offered $20,000 ($7k his first year, $8k the next, and a $5k signing bonus), but Bobby's lawyer, a man by the name of Alan Eagleson (who had almost a brother relationship with Orr), threatened that Orr would play for Canada's national team instead of for Boston if he didn't receive at least $100,000. In that era, players were usually forced to accept whatever the league offered, and these negotiations paved the way for player agents and standard salary negotiations. Eagleson became executive director of the NHLPA, and, eventually, a criminal (you can read more about him on Wikipedia).
September 3, 1991 – After the Blues had signed restricted free agent (RFA) Brendan Shanahan from the Devils, Scott Stevens was sent to New Jersey as compensation, after arbitration, on what the Devils were to receive for having an RFA taken away. The Blues has actually signed Stevens the previous year when he was still an RFA with the Capitals, and they owed Washington a whopping five first-round draft picks. So, since they couldn't give New Jersey any first rounders, they had to give away Stevens instead (the Devils insisted on acquiring him). Shanahan played just four years with St. Louis (two 50-goal seasons) before being traded to Hartford for Chris Pronger. Yeah, there's a lot of high-end talent being thrown around here. Back to Stevens: he actually refused to report to New Jersey at first, as he had planned on settling down with his family in St. Louis and wanted to finish his career there. I think playing for the Devils and winning three Cups was probably the better choice.
Source: Hockey Hall of Fame
Love Reading About Hockey?

Subscribe to keep up-to-date with the latest and most interesting hockey news!
| | |
| --- | --- |
| | We hate spam just as much as you |