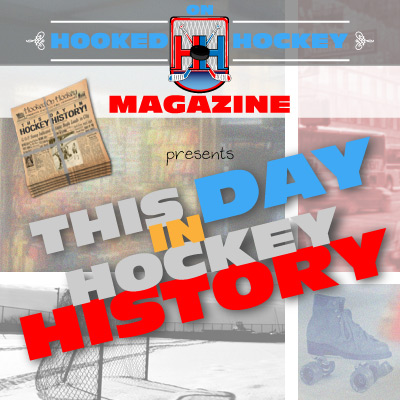 Today in hockey history, the league calls for more hockey, the league gets a new leader, arguably the greatest American goaltender is born, a coach begins a short stint, and another great American goaltender retires.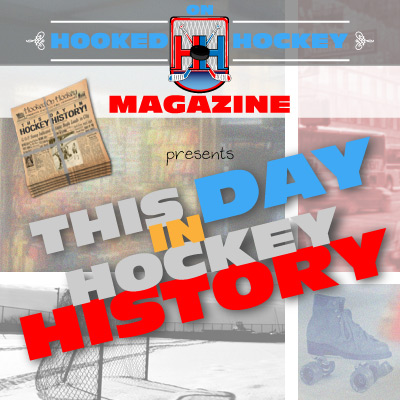 September 4, 1946 – The NHL increased its regular-season schedule from 50 to 60 games per team. Could you imagine how awful it would be to have a 50-game regular season, or a 48-game regular season even?
September 4, 1946 – Clarence Campbell became president of the NHL, replacing Red Dutton, who had served that position for just three seasons, the least of any president/commissioner in the league's history, partly because he was essentially an interim after former president Frank Calder suddenly passed away.
September 4, 1963 – John Vanbiesbrouck was born in Detroit, Michigan. The Beezer played 882 games and won 374 of them, recording 40 shutouts, all NHL records for American-born goaltenders. He unfortunately never won a Cup, and just missed out on Cups during his brief time as a backup from 2000-2002 with the Devils, who won in 2000 and 2003, meaning he missed out by one year either way.
September 4, 1979 – Bernie "Boom Boom" Geoffrion (still one of the best names) was named head coach of the Canadiens, where he played 16 seasons, replacing the legendary Scotty Bowman. He later resigned in December after just 30 games. I hope he didn't resign after comparing his abilities to Bowman, who led the team to a Cup the previous season.
September 4, 2003 – Mike Richter, who had spent his entire 14-season career with the Rangers, officially retired as the third-winningest goalie for all American-born players with 301 wins. An impressive feat, although there aren't many great American goalies in history; in fact, the 48th-winningest American goalie topped out at just two wins, and to further that point, Rick "I'm glass" DiPietro is the 16th-winningest American goalie at 130 wins. Anyway, unlike the Beezer, he was fortunate enough to win a Cup, in 1994.
Source: Hockey Hall of Fame