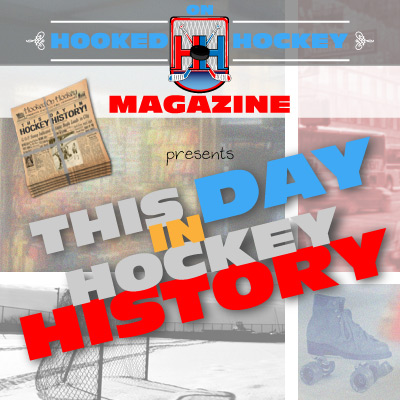 Today in hockey history, not much. Yep, still the offseason I'm afraid. The Hall of Fame did induct a new class though.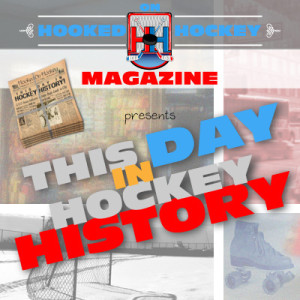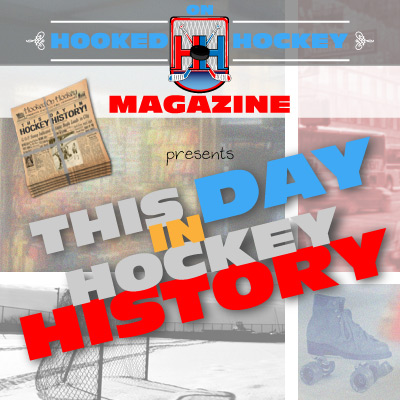 September 5, 1959 – The Hockey Hall of Fame announced its newest members: Jack Adams, Cy Denneny, and Cecil "Tiny" Thompson. The most notable name on that last is undoubtedly Jack Adams, who currently has a yearly award named after him. (Side note, be careful when Googling "Jack Adams," unless you want to see a lot of ripped dudes in jock straps, tight underwear, and banana hammocks; to our audience that prefers men: I'm sure that's much more interesting, but I'd appreciate it if you stayed away from the ogling and read this uneventful issue instead.) Anyway, Adams coached the Detroit franchise (the Red Wings were known as the "Cougars" from 1926-30) for a whopping 20 seasons! He won three Cups from 1927-47 (actually not super impressive when you consider that there were only 6-8 teams during that era) posting a regular-season record of 413-390-161. He was also the GM during that span AND for 16 years after leaving the bench. He also became president of the Central Professional Hockey League. Interestingly, though, he was inducted into the Hall as a player, not as a builder (coach/GM/president). Cy Denney holds the record for most multi-goal games to start a season with four (tied by Patrick Marleau last year). Tiny Thompson has the sixth-most shutouts of any goaltender with 81, which is more impressive when you factor in that seasons were mostly 48-games long. He's also the first goalie to record an assist, and is credited with helping to revolutionize the position by using his glove to…catch the puck to make the save. Gloves weren't great back then, but I feel like you would utilize that piece of equipment to do its one job without being told it's a good idea.
Source: Hockey Hall of Fame
Love Reading About Hockey?

Subscribe to keep up-to-date with the latest and most interesting hockey news!
| | |
| --- | --- |
| | We hate spam just as much as you |