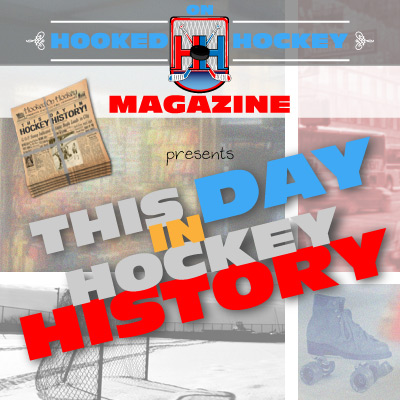 Yet another uneventful day in hockey history. At least the Hall of Fame inducts a new class every year. Two new classes inducted on this day, two years apart.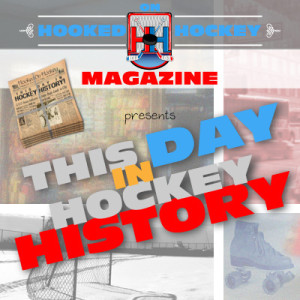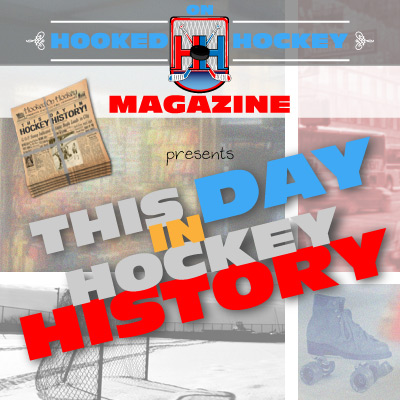 September 8, 1980 – The Hall of Fame inducted Gump Worsley, Harry Lumley, Lynn Patrick, and Jack Butterfield. Still my favorite Gump Worsley anecdote: When Worsley, a goaltender, was playing for the struggling Rangers, he was once asked "Which team gives you the most trouble?" His response? "The Rangers." Lumley, nicknamed "Apple Cheeks" because Lord knows why, played 16 NHL seasons for 803 games posting a record of one game over .500 (330-329-142), winning a Cup with the Red Wings in 1950. He also innovated the idea of having a "pocket" at shin level on goalie pads so the puck would drop down to the ice on shots instead of rebounding to opponents. Lynn Patrick was the son of the legendary Lester Patrick, and Lynn was the first coach of the St. Louis Blues, although he passed that role on to give Scotty Bowman (the assistant) his first NHL head coaching job. Butterfield served as president of the American Hockey League for 28 years (1966-94)!
September 8, 1982 – Yvan Cournoyer, Rod Gilbert, Norm Ullman, and Emile Francis were inducted into the Hall of Fame. Cournoyer played his entire career with the Canadiens and won a monstrous 10 Stanley Cups as a player, second most in league history behind part-time teammate Henri Richard. Gilbert played his entire career with the Rangers is the first player in team history to have his number retired (#7), and is also the franchise leader in goals (406) and points (1021). Ulman was the fifth player to record 1,000 NHL points. Emile "The Cat" Francis (no relation to Julie the Cat) was the first goaltender to use a first baseman-like glove (baseball) rather than the standard padded gloves skaters used.
Source: Hockey Hall of Fame