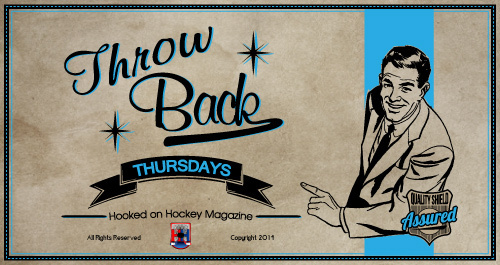 Though everyone dreams of being Wayne Gretzky, the dominating force that takes the league by storm and destroys all the records, some guys simply look for that one moment. The one thing that they'll be remembered for.
For Bob Baun, that one thing has lived on for 50 years.
Every player dreams of being the hero in the Stanley Cup finals, but Bob Baun actually played the part. With 10 minutes to go in the sixth game of the 1964 Stanley Cup Finals against the Detroit Red Wings, the Toronto Maple Leafs' defenseman did as he normally did: he sacrificed himself to block a shot from the legendary Gordie Howe. This time, though, he wound up taking the shot off his foot, breaking a bone in his ankle. Baun was carried away on a stretcher and looked as though his season was over.
For most players, that would've been the end of the story. But Bob Baun didn't make a famous moment by being carried off the ice. No, he taped up the ankle as tightly as he could and returned to the lineup later that night. As the game went to overtime, he was given painkillers and he simply forged ahead.
A few minutes into the overtime, Baun picked up a clearing attempt at the Detroit blueline, sending it on net. The puck deflected off of Detroit defenseman Bill Gadsby and past Hall of Famer Terry Sawchuk to give the Leafs the win, forcing a Game Seven.
After that, there was no way Baun was missing Game Seven. He suited up, refusing to allow the doctors to examine his ankle. He gutted through what could only have been grueling pain, refusing to miss a shift as the Leafs took Game Seven 4-0. Drinking from Lord Stanley's chalice could not have tasted sweeter.
Sure enough, after the game Baun allowed x-rays to be taken. He had a badly broken ankle, but more importantly, a story he'd be able to tell countless times for the rest of his days.
So when you think of Stanley Cup heroics, Baun should be one of the first names that comes to mind.
Follow me on Twitter: @TwoPadStackRW