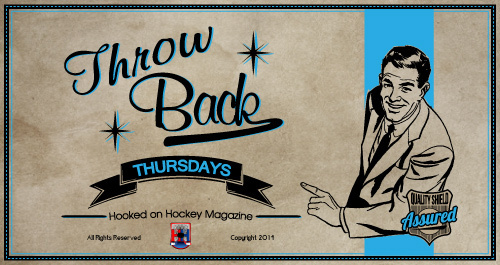 First off – Happy Fourth of July to our readers from the US!
Thank you for checking back in to the world of Hooked on Hockey and, more specifically, Throwback Thursdays.
Last week I wrote an article very dear to my heart, one which reflected on the life of Bill Barilko, his disappearance, untimely death, and the meaning behind the Tragically Hip's hit hockey song, "50 Mission Cap."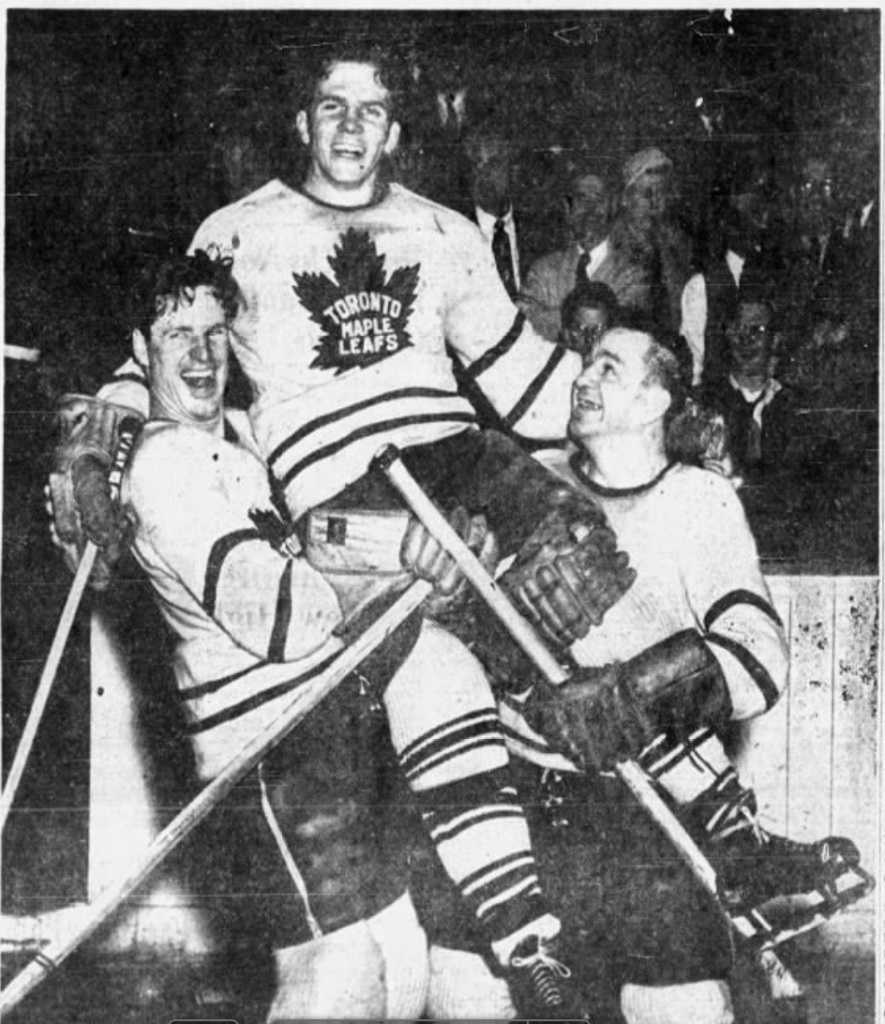 For this week's Throwback Thursday, we're going with a bit more of a recent history. If the title didn't give it away, we're going to be talking about Roberto Luongo. Luongo has a long history that everyone has been keen to break down after his recent retirement announcement. I'm going to do the short version of that history.
This week we'll look at the rise of Luongo and some of his early moves before next week's look into his fall from grace in Vancouver, his contract that "sucks", and his redemption in Florida.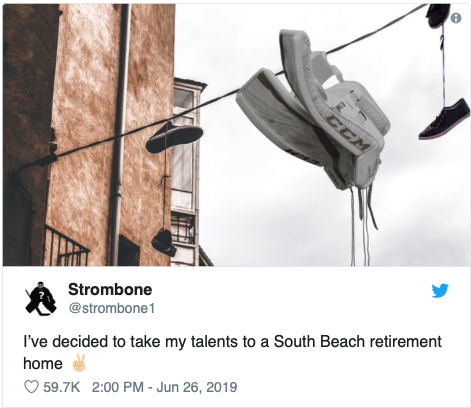 "Lu" was destined to become a hall of fame player from the time he was drafted to the New York Islanders. Luongo had a stellar junior career, including being the Quebec Major Junior Hockey League's (QMJHL) highest ever drafted goalie at 2nd overall, back-to-back President's Trophies (the championship trophy of the QMJHL). He won with the Val D'Or Foreurs in 1998 and then experienced his first high profile trade when he was sent to the Acadie-Bathurst Titans midway through the 1998-99 campaign and won with the Titans.
The summer before he had even won a silver during the World Junior Championships with Team Canada. For his part in the Titans' inaugural season and championship he was even honoured by having his jersey retired by the Titans despite only playing half a season for the team.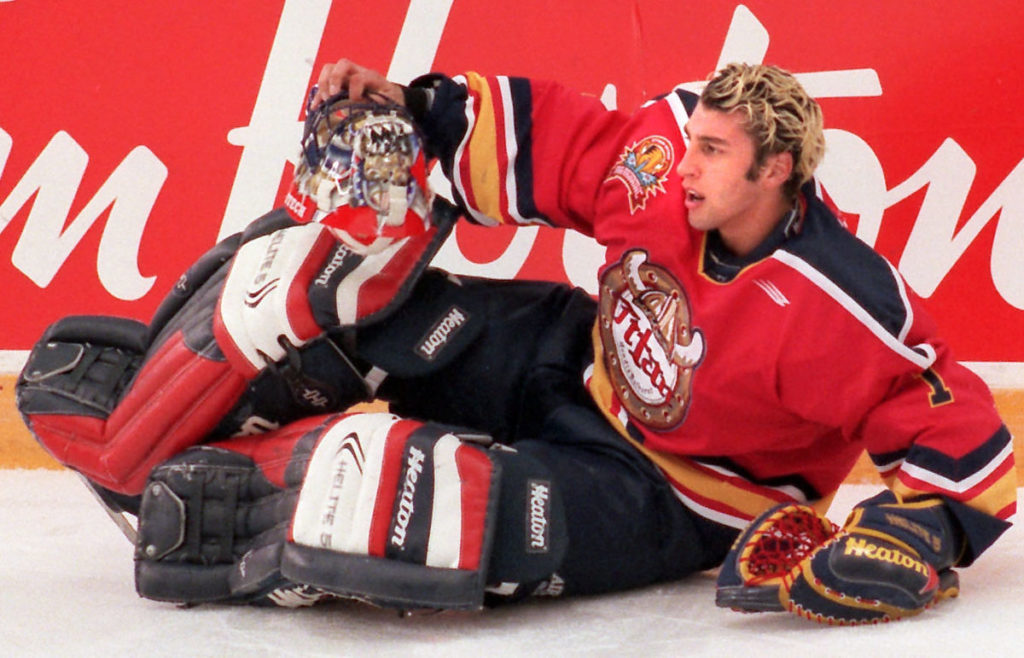 "It's a great honour. It's a special feeling to be able to have your jersey retired anywhere and the fact that I only played here half a year and had that opportunity is really flattering to me. I had some great moments here in that half a season and that playoff run that we had. I'm really excited to live this out tonight."
Luongo would set another draft record (until Marc-Andre Fleury came along) by being the highest drafted goalie in NHL history when the New York Islanders selected him fourth overall in 1997 NHL entry draft.
As I previously stated however, this article isn't focusing so much on the good times as much as the times Luongo had to move on. That's where this dumbass steps in: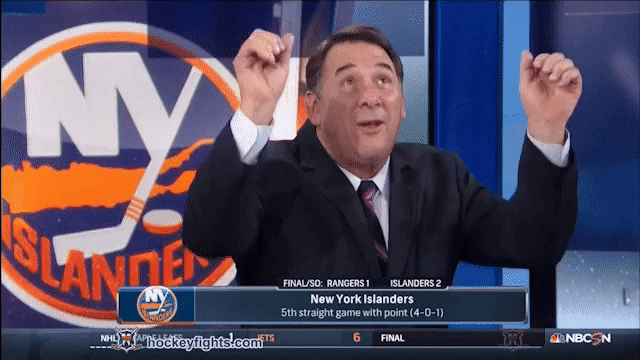 Mike Milbury, with all of his hockey genius, decided it would be best to draft a better puck-handling goalie, despite just having drafted Luongo so early a few years before. It's important to keep in mind most hockey pundits thought Luongo was hockey's best young goalie at the time.
So, with hockey's future star netminder in his back pocket, Milbury went ahead and broke Luongo's record by drafting Rick DiPietro first overall in 2000. That went swimmingly as we all know.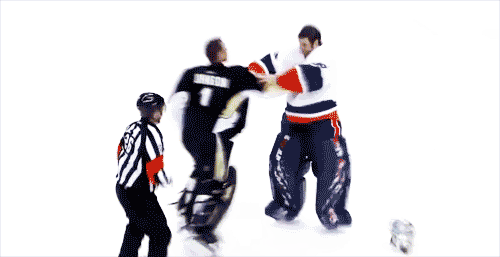 An hour before drafting DiPietro, Milbury called Luongo to let him know he'd been traded to the Florida Panthers (for the first time). Not only did Milbury think that sending away the future Hall-of-Famer was a good idea, but he also included Panthers' legend Olli Jokinen in the deal that featured two serviceable players who weren't anything special, Mark Parrish and Oleg Kvasha, coming back.
Luongo would start to build his career in Florida that saw him finish second all-time in games played (1044) and third all-time in wins (489) for a goalie. He played 6 solid seasons in Florida before the Panthers and the Vancouver Canucks got together for a deal in the summer of 2006.
Lu found his way to Vancouver, along with Lukas Krajicek, and a 6th round draft pick in exchange for Todd Bertuzzi, Bryan Allen, and a distant cousin of mine, Alex Auld.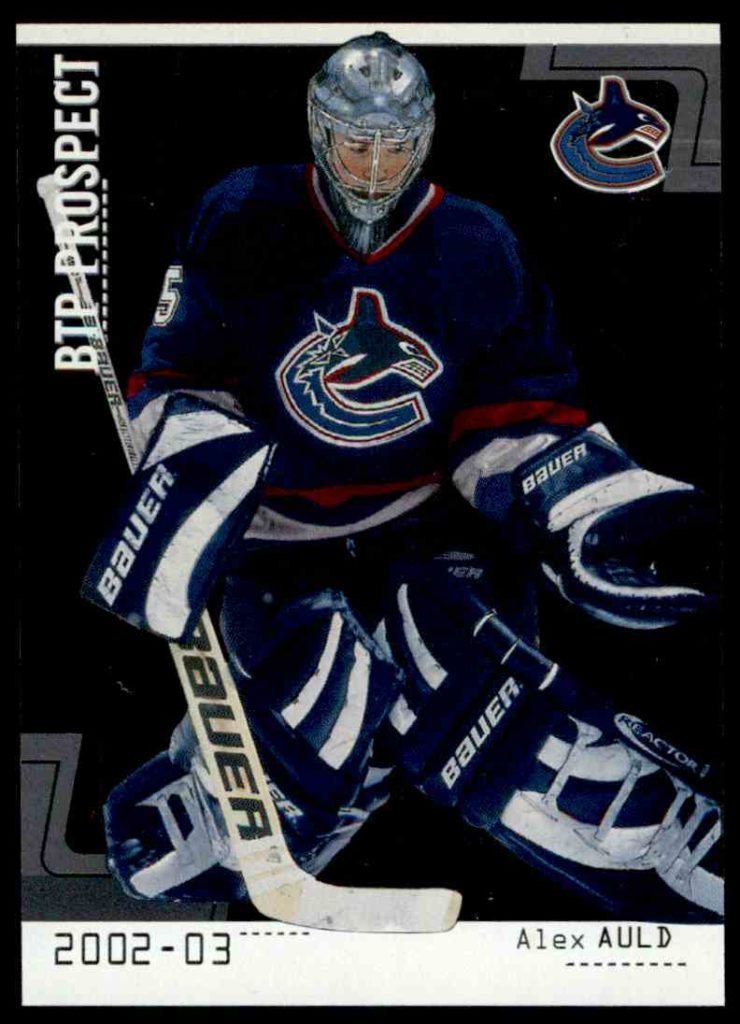 After his trade to the Canucks, Luongo got off to an incredible start by setting the Canucks record for most games played by a goalie in a season at 76, as well as recording the most wins in a season (47).
He would go on to set a ton of franchise records for a goalie in the Canucks' history, including most wins in a season (47) and all-time (252), most shutout in a season (9) and all-time (38), as well as finishing second all-time in games played behind Kirk McLean.
Luongo and McLean also share a dubious record as well, finishing tied with the most wins in a single post-season at 15 – AKA they both came up one game short of a Stanley Cup in a Game 7 loss.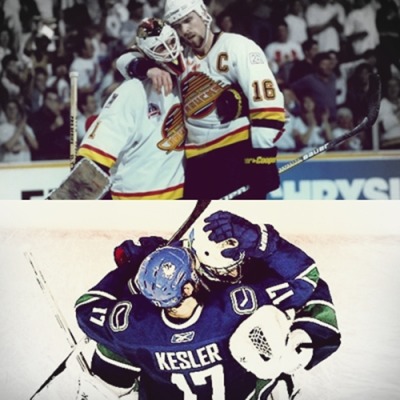 He was so important to the Canucks the GM Mike Gillis named Luongo team captain in 2008, the first goaltender to be captain of an NHL team since Bill Durnan captained the Montreal Canadiens in 1947. Hell, as I mentioned before he even brought them to within one game of a Stanley Cup parade.
And I think that's pretty much where the story ends, right? Luongo sets a ton of records, rides off in to the sunset as a Canuck great, and everyone lives happily after after.
Wrong.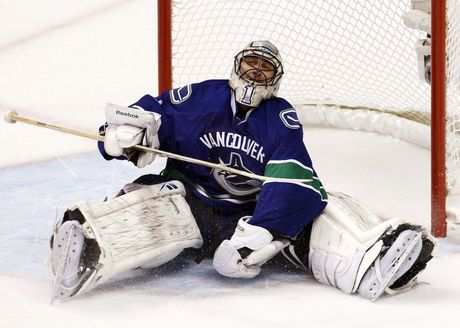 Stay tuned for next week's look into the contract that "sucks," the poorly executed trade search that was awkward for everyone in Vancouver, and finding himself back in sunny Florida for another